The system is processing. Please wait a moment!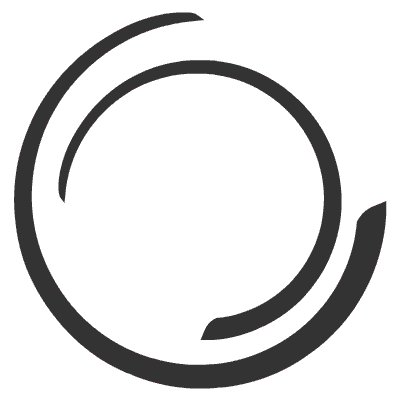 x
QUICK CONSULATION
Hoang Sa Viet will call you directly to advise you when leaving information
Led Screen for Hall, Led Screen for Meeting Room P2.0
Price: 19.000.000 d
Code: P2-Indoor
Status: Stocking
Origin: China -Taiwain
Construction and installation unit price per m2
Brand: Shenzhen Brighter
Type: P2.0 . Meeting Room LED Display
Pixel pitch (Pitch): 2.0 mm
Pixel build: 1R1G1B (SMD1515)
Maximum luminous intensity: 1000 cd/m2
LED lamp life: 100,000 hours
Warranty: 2 Years
What is P2.0 LED display?
P2.0 LED screen is a specialized LED screen for meeting rooms, halls, also known as hall led screens . P2.0 LED display with a pixel pitch of 2.0mm. P2.0 LED screens are not only used for meeting rooms, halls, they are also commonly used in commercial and advertising applications in the home. P2.0 LED display displays high resolution video and images in sporting events, exhibitions, concerts, shopping malls, airports, convention centers, and other public places .
The pixels of the P2.0 LED screen are very small and are often tightly arranged on the screen surface to produce a clear and sharp image. It also provides high brightness and wide viewing angle, giving viewers a better visual experience.
Price list of P2.0 indoor LED screen (for reference).
| | | | | |
| --- | --- | --- | --- | --- |
| Product's name | Module size | Unit price VND/m2 | Cabinet | Product link |
| P2.0 . LED Display | 320mm*160mm | 18,500,000 won | Frame | link |
| P2.0 . LED Display | 320mm*160mm | 19,500,000 won | iron | link |
| P2.0 . LED Display | 320mm*160mm | 24,500,000 won | aluminum | link |
| LED Display P2.0 (Samsung) | 320mm*160mm | 55,000,000 | aluminum | link |
How big is the P2.0 LED screen?
P2.0 LED screens for halls are usually 100 - 400 inches in size. It is used for presentations for meetings and presentations with a number of 20 people or more. So the hall LED screen size is usually as follows:
Small size P2.0 LED screen (meeting room under 50 people): 100-200 inches
Medium size P2.0 LED screen (hall of 50-200 people): 200-300 inches
Large P2.0 LED screen (over 200 people) with a size of 400 inches or more.
The size of the P2.0 LED display for showroom, showroom or hall can also be measured in meters and the standard ratio is 16/9. Types of hall LED screen sizes in m are usually:
Showroom/auditorium (under 50 people): width 3m x height 2m
Showroom/auditorium (from 50-200 people): width 5m x height 3m
Showroom/auditorium (over 200 people): width 6m x height 4m
Notes when installing P2.0 LED screen in the house.
Resolution of P2.0 LED screen: The larger the theoretical resolution of the screen, the better. However, the bigger it is, the more expensive it will be. The resolution of the hall LED display should be FHD. That is, in the range of 1920x1080, or at least 1280x800 (HD) must be enough to make LED screens for halls and meeting rooms.
Choose P2 Indoor & Outdoor LED Display. Should choose indoor LED screen (indoor) to make hall LED screen. Because the indoor LED screen cost will be cheaper. The brightness of the indoor LED screen is also suitable as a meeting screen.
Brightness of P2 indoor LED screen (indoor): Same as an indoor LED screen, but with high-end, good-quality LED screens, it will give better brightness. Brightness is usually from 800-1000CD/m2 is suitable. With LED screens, with low brightness, when the need to increase the light often, it will reduce the life of the screen.
Lifespan P2.0 LED Display: Has an average lifespan of 3 to 10 years depending on the type. For some genuine Chinese LED screens, they can be used for about 5 years without worrying about damage. Or if damaged, it can be easily replaced. Some more advanced LED displays can last up to 10 years.
Preparing personnel to operate P2.0 LED screen : Operating and maintaining P2.0 LED screen is a routine and not easy job. After the unit provides the LED screen to you, there will be instructions for you to operate. LED screens are usually warranted for 12 to 36 Months depending on the contract. After the warranty expires, the cost per year will be about 3% of the cost of installing LED screens. If you do the maintenance yourself, you can save this cost.
The meeting room LED screen is mainly fixed, rarely changing position. Therefore, the option of installing a fixed P2 LED screen will help customers save a part of the cost compared to installing a mobile LED screen.
P2 Indoor LED display is not equipped with waterproof technology. Therefore, when using, we need to limit the screen to contact with water or places with high humidity.
P2 indoor LED display specifications.
P2.0 Indoor Led Display
As one of the high-resolution LED display modules. With the distance between pixels only less than 2mm apart. P2.0 Indoor Led Screen Module is the most commonly used screen module in small and medium sized meeting rooms.
| | |
| --- | --- |
| Distance between two pixel centers | 2mm |
| Scan cycle | Scan 1/40 |
| Led bulb structure | 1R1G1B |
| LED Type | 3 in 1 black SMD1515 |
| Module Size | 200H × 300W (mm) |
| Number of pixels per Module | 160x80Pixel |
The advantages of P2.0 LED screen for hall
Because the P2 LED Display module has the largest resolution available today, a quality meeting requires a minimum resolution of Full HD while the size of the meeting room cannot be too large . The meeting room P2 LED screen is a screen composed of many P2 LED Modules put together, using SMD1515 LEDs (Smallest SMD LED bulbs today), the distance between pixels is 2mm. Extremely large pixel density up to 270,421 points/m2. With those outstanding features, just a screen size (2m wide x 1.5m high) can also produce HD resolution. Therefore, the use of P2 LED screens to replace LCD TVs or video walls in meeting rooms is a new development trend.
For the P2 LED screen used in the meeting room , the minimum viewing distance is 2m (The distance from the viewer's eyes to the screen), which will give the most perfect picture/video quality.
✔ P2 LED screen installed in meeting rooms for extremely sharp images
P2 Indoor LED display has a distance of 2mm between the pixel centers, the total number of LEDs is 750,000 balls/m2, the pixel density is 270,721 points/m2. Because the number of pixels is very thick, the shadows are also close together, so the displayed image will be super sharp, smooth and realistic. In addition, the P2 Indoor LED display uses the latest technology SMD 1515 Led, creating extremely high stability with less dead spots than other types of LED screens during operation.
✔ Highly durable P2 Indoor meeting room LED screen
P2 Indoor LED Display integrates many of today's most advanced technologies, so it is extremely durable. Product life can be up to 100,000 hours.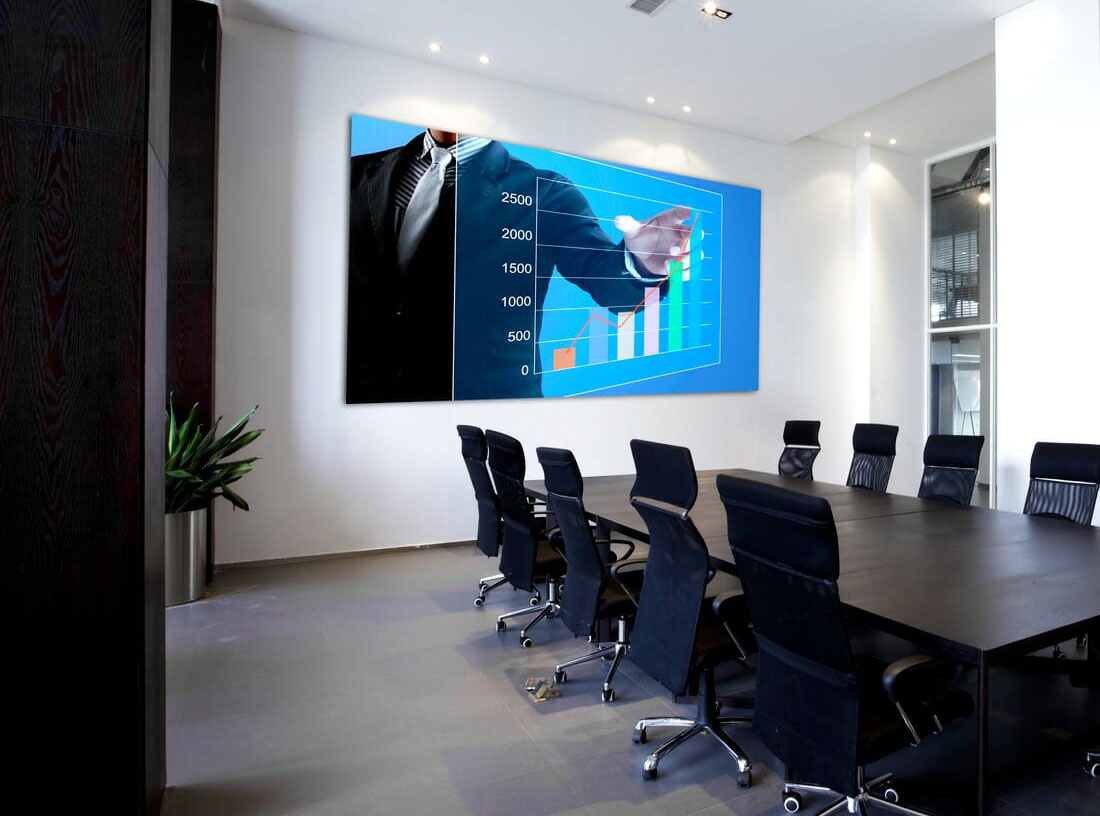 ✔ P2 Indoor LED screen can zoom the projected image at will
Type of LED screen P2 can be installed in different sizes according to different wishes and needs. Moreover, it can also adjust the size of the image displayed on the screen without fear of poor image quality.
✔ P2 Indoor LED screen has the ability to present online and offline
P2 LED screen has the ability to display offline by connecting to a variety of devices such as: Laptop, mobile phone, camera, USB, ... as long as there are images, slides, and videos in it. . And of course, users can also manage and adjust online through the software without being limited by space and time.
✔ P2 LED display for meeting room can be customized with brightness
Light from technology devices can lead to eye damage, but with the P2 Indoor LED display product line, users can adjust the brightness of the screen to suit their eyes.
The installation process of P2.0 LED screen is as follows:
Collect information and consult appropriate quotation.
This is an extremely important step before going into the construction and installation of the hall LED screen . Hoang Sa Viet takes this step extremely carefully, we collect and clearly determine what is the need to use? The required information includes:
The capacity of the hall to calculate the appropriate size.
Distance to the nearest person to choose the type of P2.0 LED screen.
The farthest person distance to choose P2.0 LED screen type.
Estimated cost to choose the right product line for the needs of use.
Site survey and support frame design for P2.0 . LED screen
After reaching agreement between the two parties, the technical staff of Hoang Sa Viet will conduct a field survey:
Check the construction site.
Check electrical wiring.
Re-measure the construction site accurately: Screen size, how far from the ground,...
Design technical drawings of system layout, signal and distribution module P2.0
After the actual survey, Hoang Sa Viet proceeded to map and prepare equipment to start the installation of LED screens. Important devices for LED display include:
Type and quantity of LED modules or Cabinet
Type and quantity of decorative materials: Alu, stainless steel, wood,...
Video card, quantity, type...
Power cord, network wire to the controller, network cable connecting the card
Other supporting devices: Screws, pliers, screwdrivers,...
Gathering materials and construction works.
When all the steps of surveying and preparing materials are completed, the construction stage of the LED screen will be carried out. Here are 3 general steps that Hoang Sa Viet takes for an LED screen installation project :
Reinforced P2.0 . LED screen frame
Install P2.0 . LED display
P2 LED screen decorative border cover according to customer requirements
Handing over, instruction for use and operation of LED display P2.
After completing the assembly stage, Hoang Sa Viet conducted a general inspection of the installed work. Proceed to turn on the power and install via the computer, set up the screen to test the content before completing and handing over the technology to the project owner. Depending on the specific project to test the indoor P2.0 LED screen, the time usually ranges from 12 hours to 24 hours continuously. At this stage, Hoang Sa Viet will be responsible for supporting customers in the most detailed and careful way so that the LED screen can achieve the best quality.
Periodic inspection, and maintenance of P2.0 LED display according to the contract.
Hoang Sa Viet pays great attention to the warranty and maintenance stage. During use, if the customer discovers an error of the P2 LED screen, we will proceed to replace the error location, fix the problem immediately after receiving the request, and finally check and retest the screen. P2.0 LED image to ensure the most perfect quality.
Hoang Sa Viet, The company supplies, constructs and installs cheap P2.0 LED screens!
With more than 10 years of experience in consulting, implementing and installing P2.0 LED screens for meeting rooms , Hoang Sa Viet is fortunate to receive the trust of many large units and companies nationwide. . We are confident to be one of the most reputable and professional P2 LED screen suppliers and installers today.
About Hoang Sa Viet LED screen company
With the working motto PROFESSIONAL , PRESTIGE, CLEAR, TRANSPARENT. Hoang Sa Viet LED display company has carried out many projects, installation projects of LED screens for large domestic and foreign organizations such as: VSIP, Becamex, Intel. IPC group. VinGroup...By intelligent and accurate quotation system. Hoang Sa Viet can provide instant quotes by automatic quotation system with accuracy and reliability up to 99%. Prices can be found here: https://hoangsaviet.com/bao-gia-man-hinh-led.
Some LED screen projects installed by Hoang Sa Viet.
Installing LED screen in Ho Chi Minh for PT2000 store chain
Construction of LED screen at Mipec wedding convention center in Hanoi.
Installing LED screens at Vinpearl (Vingroup) in Can Tho.
Construction of LED screen at cultural center of Binh Phuoc province
Construction of LED screen at Dong Thap province's public union
Construction of LED screen in Long An
3698 views
Gửi đánh giá của bạn cho sản phẩm này!
Hiện chưa có đánh giá nào về sản phẩm này!
0985.999.345