The system is processing. Please wait a moment!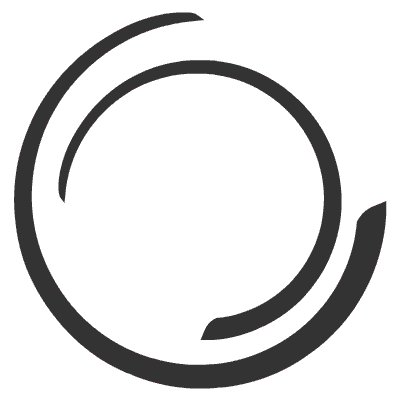 x
QUICK CONSULATION
Hoang Sa Viet will call you directly to advise you when leaving information
TABLE OF CONTENTS
What is your event?
Event scale
What service do you need us to provide?
Estimated stage area
What time does the event take place?
How far is the event from Ho Chi Minh City
3. Why does running a quote reduce risk to event organizers?
4. Compare the pros and cons between manual and automatic quotes
5. Contract execution process event organization service at Hoang Sa Viet
It is easy to see that events are more and more interested and organized in recent years. The organization purpose is also very diverse: Gala dinner, year-end party, wedding, New Year's party, product opening ceremony, new brand launch ceremony,... But in general, the ultimate purpose. Finally, it is to mark an important milestone in order to save good memories or impress customers, partners and people around. So in order for the program/event to be successful, renting equipment and organizing the event is the first thing that needs attention. A professional rental & organization unit with an appropriate cost is almost the common selection criteria of all customers.
We understand that, if we impress and sympathize with customers through our professional working manner right from the first steps, the chances of cooperation will be enhanced. That is the main reason for Hoang Sa Viet to build a quick quote for Equipment Rental & Events service.
This is a type of automatic quotation system applying artificial intelligence based on inference school. That is, based on the known input information, then the system will review the data, find the right information in more than 10,000 available data (database), then analyze and give the results. accurate quotes to customers. The system is constantly updated by scanning new databases on the internet every day. More and more data, getting smarter, thereby increasing the quality of the database and giving more and more accurate quotation results.
The quotation is built and agreed by highly qualified experts at Hoang Sa Viet. In order to give you results, we need to collect some basic information as follows:
Name of the event to be held
Number of guests attending the event
Services to be provided for the event (on request)
Areas that need decoration
Main colors and tones
Estimated budget for the event
The stage where the event is planned
Awnings and canopies for events
Place/Location of the event
The system will email you 2 options (Basic and Advanced), fully meeting the requirements you have entered on the quotation system in an extremely detailed way.
Basic plan: For customers who want to save money
Advanced package: For customers who want to invest heavily, need a monumental organization. This package will include more equipment and more professional.
As mentioned above, the questions you need to answer are:
What is your event: Year-end party - New Year's party, product launch ceremony, music event, opening ceremony, groundbreaking - ground breaking,...
Event scale: Based on the number of people, the system will analyze the scale and number of devices needed for the event. We have pre-divided the quantity for you to choose from: From 50-100 guests, 150-200 guests, 250-300 guests,... You just need to click on the estimated number that is closest to your event. .
What service do you need us to provide: This question we divide into 2 different parts
+ Event package: You will receive a price list of a fully designed equipment package.
+ Rent individual event equipment, such as: Sound system, light, LED screen, portable stage, canvas, tables and chairs, event personnel, retail equipment rental (We have a list of odd equipment in the Additional Services section below, such as: TV, air port, truss frame, backdrop, stage effects, ...)
Expected stage area: Helps the system determine the appropriate scale and amount of light and sound.
The event is held indoors or outdoors, is it necessary to use a tarp to cover the rain or not?
What time does the event take place?
How far is the event from Ho Chi Minh City?
Personal information: Full name, phone number, email address
Other additional services, for example:
LED display: Indoor/outdoor
Stage: Normal stage / carpet covered stage
Backdrop: Backdrop printed hiflex white tarpaulin / backdrop printed hiflex gray canvas, backdrop printed PP with formex,...
Personnel: Cinematographer, PG, MC, Dragon Lion, dancers,...
After you enter all the information, click "Issue Quotation", the results will be sent to your registered email after only 30 seconds.
The super-fast quotation program not only has a quote function, but also a consultation function because the system will suggest a full list and name of each device in detail. Customers will have an overview of the event, without missing even the smallest equipment/item (For example: brooches, effects, champagne, ...)
Clearly publicize equipment prices, shipping costs, create clarity for both parties (customers and companies) in the process of working.
Usually, when choosing a service from a certain unit, customers will contact a consultant and request a quote, then compare prices and services provided from many other units. together. Only then can the final decision be made as to which unit to cooperate with.
Advantages: Flexibility in the process of exchanging and answering questions.
Cons: Long time to receive quotation. It usually takes a few hours, even a few days. Because the quotation staff must calculate in detail and carefully, not to mention that they have to quote for many other customers.
Pros: You have an overview of the necessary equipment & setup items, know the cost to spend without contacting a consultant. From there, it's easier to find out the details of products/equipment, and it's easier to communicate with consultants.
The time to receive the quotation is super fast, only after 30 seconds through the registered email address. Accuracy up to 99%
There is a basis for comparing prices between different units.
By pre-programmed intelligent algorithms, you will receive a quote with at least 2 different options. You can easily choose which option is most suitable and feasible.
Cons: Surely you will have many questions and concerns during the process of filling in the automatic quotation sheet. However, this is not too big of a drawback. Because after receiving the quotation results, you can contact the consultant to answer questions.
SEE MORE:
Rental of all items of event equipment: Sound and light, led screen,...
View details of professional event organization services at Hoang Sa Viet company
View details of professional event organization services at Hoang Sa Viet company
✔ Site survey
After the agreement of both parties. Hoang Sa Viet Company will send technicians to survey the site, review, supplement and advise more equipment (If necessary). At the same time, adjust the price list if there is any equipment or remove unnecessary equipment.
✔ Make a deposit
After agreeing on step 1, the customer will make a deposit of 40% of the contract value so that we can prepare and install all necessary equipment for your event.
✔ Transport equipment and materials to the project
Technicians of Hoang Sa Viet company will synthesize all necessary equipment and transport them to the installation site. Guaranteed project progress!
✔ 2nd stage payment
Before installing the project, the customer will pay another 30% of the contract value, Hoang Sa Viet will begin to install equipment for the event.
✔ Install equipment and run events
Technicians will install equipment and monitor continuously throughout the program. The event organizing team is also clearly assigned: General supervision, staff to run the wings, personnel to supervise the technical team running equipment, ...
✔ Pay remaining 30%
After the end of the program, the customer will pay the remaining 30% of the cost to Hoang Sa Viet company.
Above is the necessary information for us to offer a complete Equipment Rental and Events quote. For detailed advice, please contact hotline 0985 999 345 for enthusiastic support. Your success is our joy - Those who work in the event industry. Hope Hoang Sa Viet will have the opportunity to cooperate with you in the nearest future.
PRICE SUCCESSFUL!
We have sent a quote to the email you just registered. Please check your email for a detailed quote!
PRICE SUCCESSFUL!
The system failed to detect the product that matches your request, Please try again!
0985.999.345