The system is processing. Please wait a moment!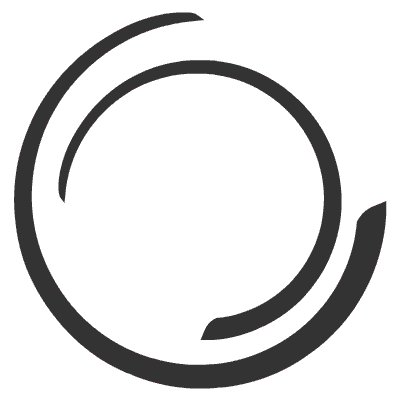 x
QUICK CONSULATION
Hoang Sa Viet will call you directly to advise you when leaving information
What equipment does

the stage sound and light include?
The sound and light system of the hall will be a combination of the hall sound system & stage lighting system together to serve certain purposes. Called a synchronous light and sound system. These devices are combined and controlled by an operator or a computer software to create a complete and optimal lighting and sound system. In there:
Hall sound system - event stage
Also known as Audio System includes many different devices, depending on the purpose of use and the size of the system. Here are some basic equipment in an audio system:
Speaker (Speaker): is a device that converts electrical signals into sound waves, produces sound and emits it into the surrounding space.

Amplifier: is a device that enhances the audio signal to bring that signal to the speaker with stronger intensity, making the sound clearer and more vivid.

Mixer console: is a device that allows users to adjust and combine audio signals from many different sources to create a common audio signal.

Microphone (Mic): is a device that captures and converts sound from an audio source into an electrical signal for transmission to a mixer or other recording device.

Equalizer (EQ): is a device that adjusts the volume, intensity and frequency of an audio signal.

Cable: is a device used to transmit audio signals from the source to the receiver and transmitter.

Processor (Sound processor): is a device used to process audio signals, help create special sound effects and enhance sound quality.

Player: is a device used to play audio signals from sources such as CD, DVD, MP3, phone, computer...

Remote control: is a device used to control the functions of the audio system remotely.
Stage lighting system in the hall
The hall stage lighting system includes a variety of stage lights and accessories to create diverse lighting effects and to suit the requirements of each product performed on the stage & event hall. outdoor performance. Here are some basic equipment of the stage lighting system:
These lighting devices are often combined together to create complex lighting effects, serving the director's ideas on stage, indoor and outdoor events.
When it comes to the design and installation of sound and lighting systems for the hall , music stage, people often think of a very professional sound system. With 10 years of experience working deeply in the field of sound, light and art. We - Hoang Sa Viet Sound and Light Company would like to share the following points to note for your reference before choosing audio equipment suppliers.
Notes when designing sound and lighting for the stage hall
Having worked in this field for many years. We understand that the most important thing whether a sound system, light, music stage is effective or not is still the design stage. System design does not mean bringing together expensive products to produce good results. The essence of the design of a sound and light system is to solve the logical problem for the following 4 factors:
Use equipment according to the function of each professional system, for example:
Performance sound, meeting room sound, cinema room sound...
The device works well at that space and environment at that stage
Simple operation, maintenance and maintenance, easy technology transfer.
The investment cost for the system is suitable, cheap, quick to recover capital and avoid waste.
When designing sound and lighting systems , stages, halls, concerts and events, it is necessary to meet the above 4 factors, the system will achieve the highest investment efficiency. Therefore, it shows the importance in the design of the stage and hall sound system that it is very important to have reasonable solutions for each project and work to ensure efficiency and minimize problems. Inefficient investment.
Design the correct stage sound system for the hall
The hall stage sound system is actually not that simple, because the hall stages require a higher level of sound and light quality. The current hall stage is often very versatile. The function of a company or office hall is not just for meetings and presentations. It is also a professional performance stage, used for performing arts. Company activities for workers, management and other business activities...Halls with poor sound quality will immediately affect the operation of the agency and business. Karma. Therefore, the system design work needs to be done professionally. For effective investment, standard design, please note the following points:
Identify the main use of the hall: You need to determine what the purpose of the hall is to regularly use the sound system for. Accordingly, focus deeply on those needs to design a sound system that serves the most frequent needs. For example, a hall sound system that mainly serves meetings will be different from a sound system that mainly serves cultural performances. The difference is as follows: The conference hall sound system will not need too much power, the audio equipment is small but evenly distributed, does not create great pressure for listeners and is suitable for meeting and no Sub speaker (subwoofer). In the opposite direction, the hall sound system that mainly serves music will have a larger capacity, arrange many large speakers and many Sub speakers (more subwoofer).

Speaker system layout design: Speaker systems need to be placed in suitable positions to ensure uniform sound distribution in the hall. If the hall has a complex shape, it is recommended to use multiple speakers to ensure uniform sound across the entire area.

Choosing the right speakers and equipment: You need to choose the right speakers and audio equipment for the needs of the hall or meeting room. Factors such as power, sensitivity, frequency and sound range need to be considered to ensure that the sound is delivered correctly and sufficiently to cover the space.

Sound chain system design: The sound chain system needs to be designed so that the connection between devices is made correctly and stably. Factors such as line length and number of devices connected need to be considered to ensure sound is not degraded or interfered with.

Use compatible and synchronized devices: Audio devices included in the design should choose the latest, simple, easy to operate, maintain, and capable of updating new technologies. . Do not use too many devices with duplicate functions. Systems should be integrated so that they are compact and easy to transfer technology.
This is important for a tea room, music stage with standard sound quality. The sound engineers will consult from the very beginning for the best interior design for the sound system. The materials used for decoration are usually porous, soft, wood, curtains to reduce echo - echo occurs in the music stage.
Các chủ đầu tư thường có tâm lý băn khoăn và lo lắng khi chi tiền đầu tư một hệ thống âm thanh. Bởi âm thanh là một sản phẩm không thể đo đếm ngay được, mà hiệu quả của nó thường sẽ cho kết quả sau một quá trình sử dụng. Hầu hết chủ đầu tư thường tin chọn những đối tác để hợp tác nhằm tránh những rủi ro. Tuy nhiên với những đơn vị chưa từng thực hiện các dự án tương tự hoặc thiếu thông tin về các đơn vị cung cấp thiết bị âm thanh, ánh sáng thì việc lựa chọn một nhà cung cấp không phải là việc đơn giản. Những nội dung dưới đây sẽ chia sẻ với quý khách để Quý khách có thêm thông tin tham khảo.
Trong trường hợp kinh phí đầu không nhiều thì quý khách có thể mua các sản phẩm có giá mềm hơn của các hãng không quá nổi tiếng trên thị trường. Quý khách không nên mua hàng giả, hàng nhái. Thiết bị âm thanh hiện tại khá đa dạng về chủng loại, giá thành, chất lượng của các hãng chính hãng kể cả hàng China nếu đúng là chính hãng thì vẫn đảm bảo tốt. Việc mua các sản phẩm hàng nhái sẽ chỉ là tiết kiệm trước mắt nhưng chủ yếu hàng nhái được sản xuất tại Việt Nam với chất chất lượng kém. Các đơn vị sử dụng hàng nhái cũng thường là những đơn vị có uy tín không cao.
CO, CQ là giấy chứng nhận chất lượng, xuất xứ hàng hóa là chính hãng được các cục hải quan phía nước sở tại cung cấp cho nhà nhập khẩu.
Reputable and experienced units in the market will be very careful when performing a job that can affect their reputation. You should consult the prices from these units first to get the most reasonable design. Then will refer to similar units to choose a unit with a good price with similar equipment.
Below are the commonly used audio equipment for the music stage. We rank them in descending order of importance as follows:
The main speaker ( full speaker ) is the most important device in all sound systems. This is the device used to distribute the main sound for the wedding restaurant serving the listeners below. Full speakers usually have 2 types: Full Line Array and Full wall mounted .
For large number of wedding restaurants, usually choose Line array speakers (requires high ceilings) that can be hung high to evenly cover the space of the wedding restaurant.
Wall-mounted speakers are often used for wedding restaurants with a small area, or with low ceilings, which will be evenly distributed around the wedding restaurant. In current full speakers, there is a built-in amplifier and DSP inside the speaker called Active Line Array . This Active speaker system will make it very simple to design and operate a sound system.
Mixer is the heart of the system, currently the Digital Mixer line has been very popular on the market to replace traditional mixers. Digital mixers incorporate a variety of technologies that make operating a system simple and uncluttered.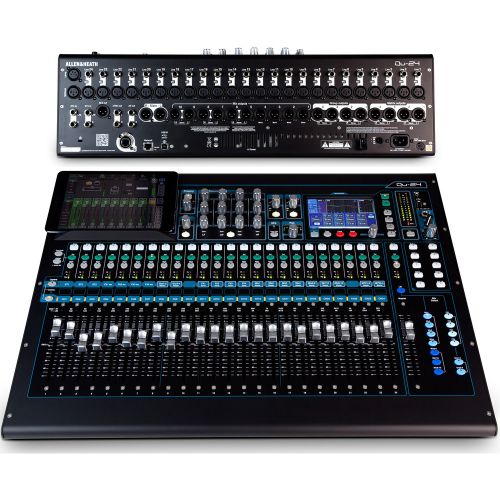 Amplifier, also known as Amplifier, is a device that takes the input signal from the Mixer and then enhances the sound amplitude to push out the speaker, also known as an amplifier. If the speaker system has a built-in Amplifier, there is no need to use this device.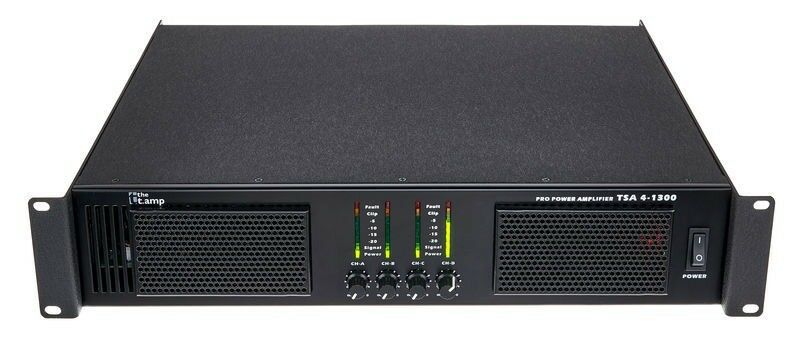 Audio processing devices such as: Crossover - Frequency crossover, Equalizer - Frequency filter, Compressor - Compressor signal, ... Today are built-in a device called Audio Processor. This device receives the signal from the Mixer to process it according to the intentions of the installer, then transfers the signal to the power amplifier and output to the speaker. Today's digital mixers often also have these functions, so in the design process, professionals will need to consider the need for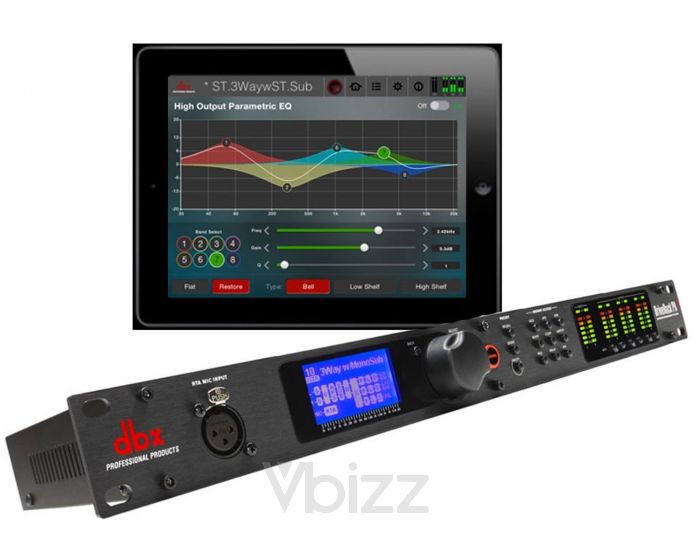 These are small devices, the must-haves, we categorize them last because there are many necessary products, depending on each requirement, you can choose the quantity and type to suit your needs. fit.
There are many reputable and capable units to carry out projects of supplying and installing audio equipment in Ho Chi Minh City, we cannot name them all. However, below are typical enterprises in the industry that have operated for 10 years or more and have affirmed their brands in the Vietnamese market.
Ba Sao Invest Sound and Light Company (Hanoi - Ho Chi Minh City).
Sound and light company Prosound Center HCMC.
Viet Thuong Sound and Light Company (Hanoi - Ho Chi Minh City)
Minh Tan Sound and Light Company. (HCMC)
B&C Hanoi Light and Sound Company.
Hoang Sa Viet Light and Sound Company (Hanoi - Ho Chi Minh City)
Tan Huu Tai Light and Sound Company in Ho Chi Minh City.
Light and sound company Van Nghe Music Center HCMC.
Truong Thinh Light and Sound Company in Ho Chi Minh City.
Hoang Long light and sound company Da Nang.
Vy Phuong Can Tho Sound and Light Company.
Khang Phu Dat light and sound company Hanoi
Phuc Giang Audio and Light Company in Ho Chi Minh City
…….
Proud to be one of the pioneering companies in the field of supplying, installing, selling and maintaining the best sound and light systems in Ho Chi Minh City, Hoang Sa Viet currently deploys a variety of audio and light products. such as: Speaker Promax , JBL, Mixer Allen Heath ... With a team of professional and attentive technicians, Hoang Sa Viet is committed to bringing the best quality of service and satisfaction to customers.
You need to install or consult, quote all kinds of sound and light equipment for wedding restaurant, conference center, please contact Hoang Sa Viet team right now for support. and specific advice. Hotline: 0913.222.075 VND
0985.999.345