The system is processing. Please wait a moment!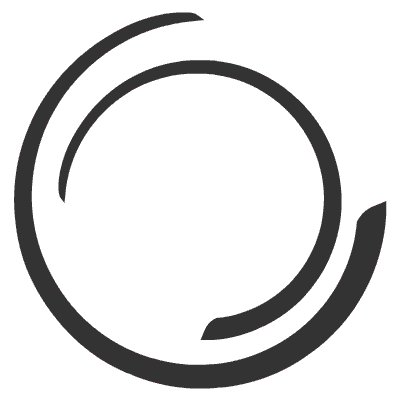 x
QUICK CONSULATION
Hoang Sa Viet will call you directly to advise you when leaving information
SUMMARY
Aluminum alloy truss is no longer a strange concept to those in the event industry. Truss frames combine to form a solid block, staging around the stage; Used to hang lights, speakers, curtains and other decorative items; Help create eye-catching, aesthetic and professional for the event stage.
There are many different types of aluminum truss frames, suitable for many different installation needs. The following article will help you have an overview of the types of truss frames as well as the prices of each type when buying or renting.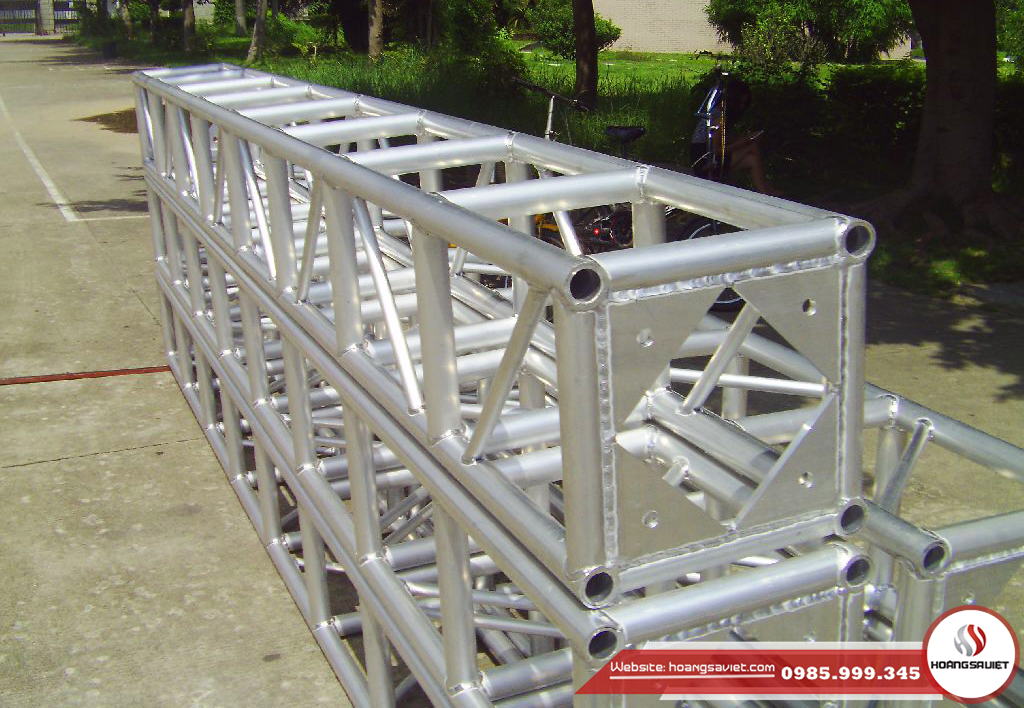 Quotation sheet for selling & renting aluminum truss frame is a form of AI artificial intelligence technology, which helps to replace humans in calculating and providing appropriate solutions when the following customer enters the necessary information into the quotation sheet such as: above. By asking questions to collect information, data and usage needs; The system will intelligently process itself according to a pre-programmed algorithm. You will receive a quote in just 30 seconds via registered email.
The price list has the full rental and purchase prices with the same list of equipment items. From there, you will see an overview of the price, easier to choose the most suitable truss frame for the event and in accordance with the cost.
Parameters to note when entering a quick quote for aluminum truss frames
Truss frame types: speaker array frame, I-frame, U-frame, rectangular box frame, fixed connection box frame; Then pay attention to the size of height, width, depth (Depending on type).
In the form of a round truss frame, you need to enter the diameter size
It is necessary to choose the type of truss frame truss vertical column and truss as horizontal beam. Example: V200x200 square, V300x300 triangle, V400x400 square (Pro)
SEE MORE:
See details on how to read all kinds of aluminum alloy truss frames of Hoang Sa Viet company
Line array speaker stand: A frame used to hang array speaker equipment - The speakers are stacked on top of each other; Create a professional, high-class event for the event. The array speaker bracket has extremely good resistance to force, helping the speaker to be hung up high, creating sound coverage in a large space, from which the new array speaker can fully promote the outstanding sound advantages that it has. is owned.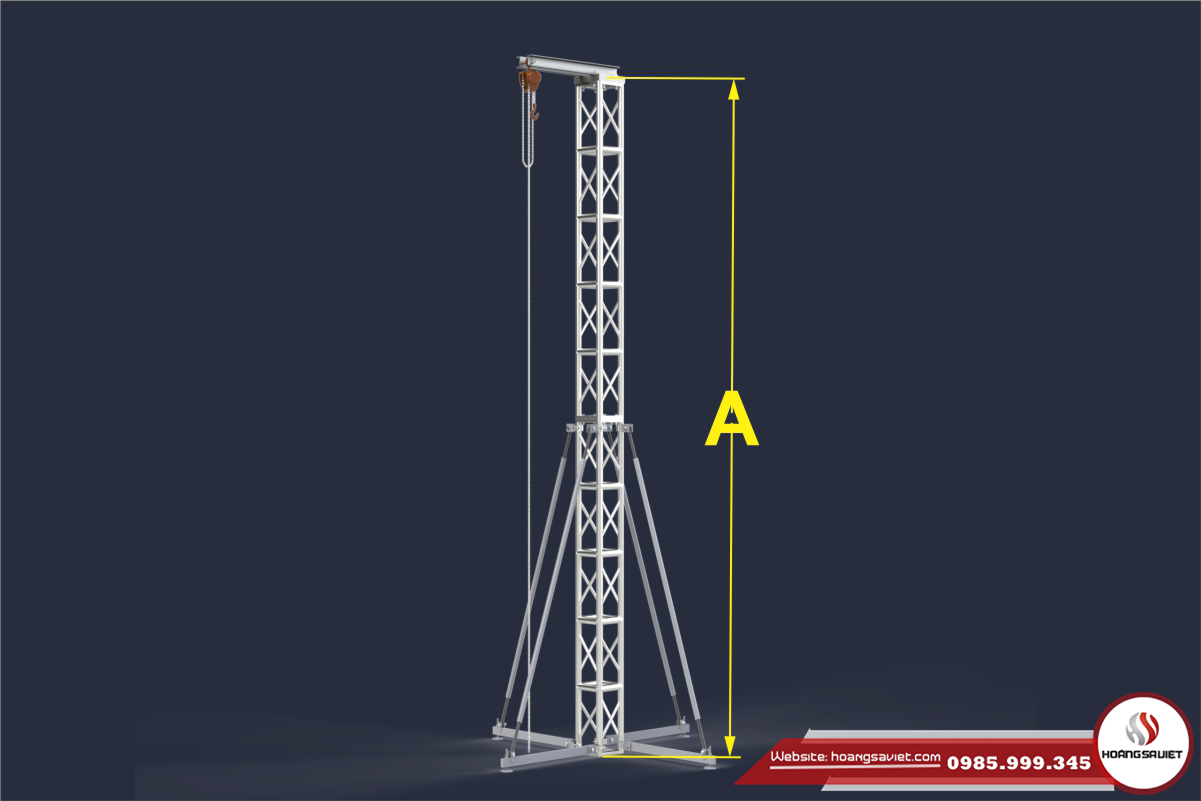 Stage I-frame: This is a simple truss frame made up of 2 vertical pillars and 1 horizontal beam; The vertical column and the flybar are connected by a connector or screw cage. The stage I-frame is suitable for small or medium-sized shows that do not require too much professionalism.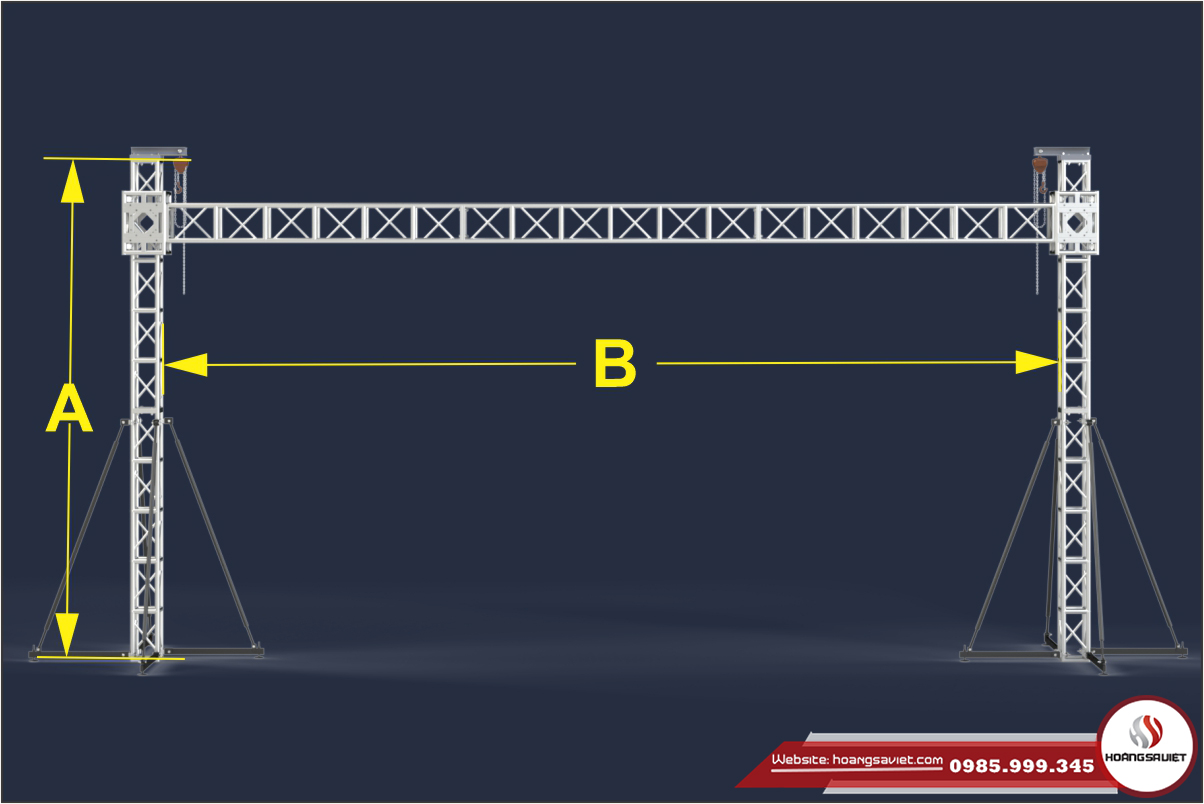 U-shaped stage frame: Is a truss frame made up of 4 vertical pillars and 2 horizontal beams; Connected to each other by connecting wheel cages with connectors or screws. After assembling the rafters to the pillars through the sliding cages, the hoist will then be used to pull them up. This truss frame is suitable for large-scale, professional events.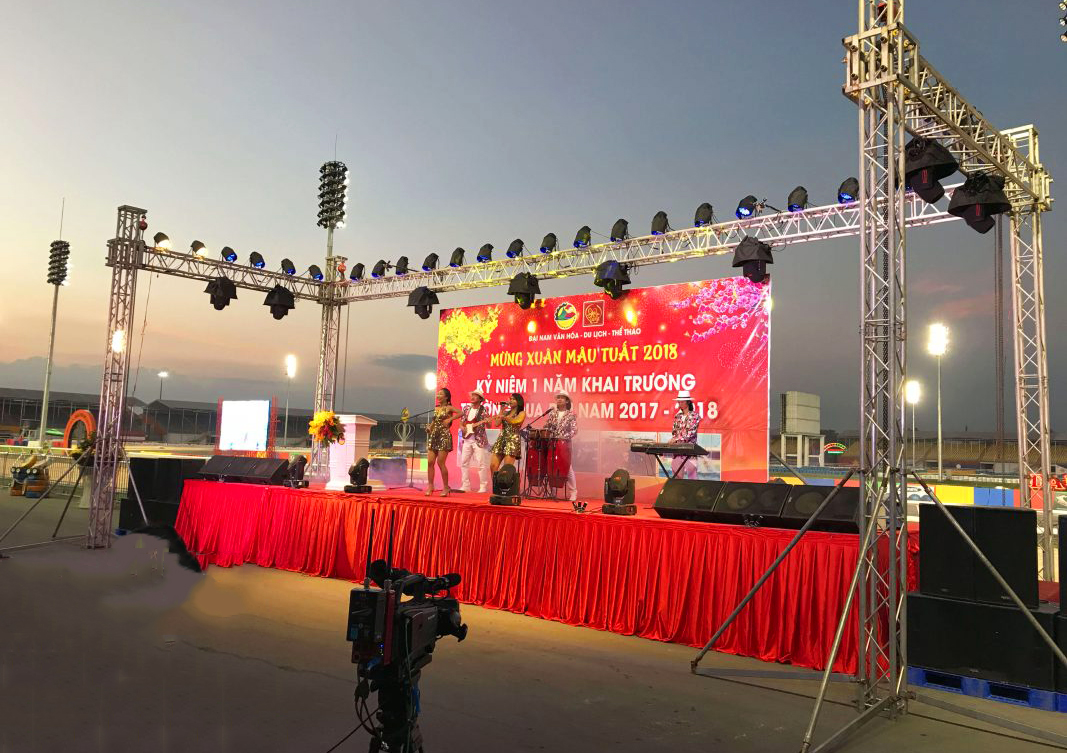 Rectangular box frame: Quite similar to the U-shaped stage frame, but instead of using 3 beams, the rectangular box truss frame uses 4 bars.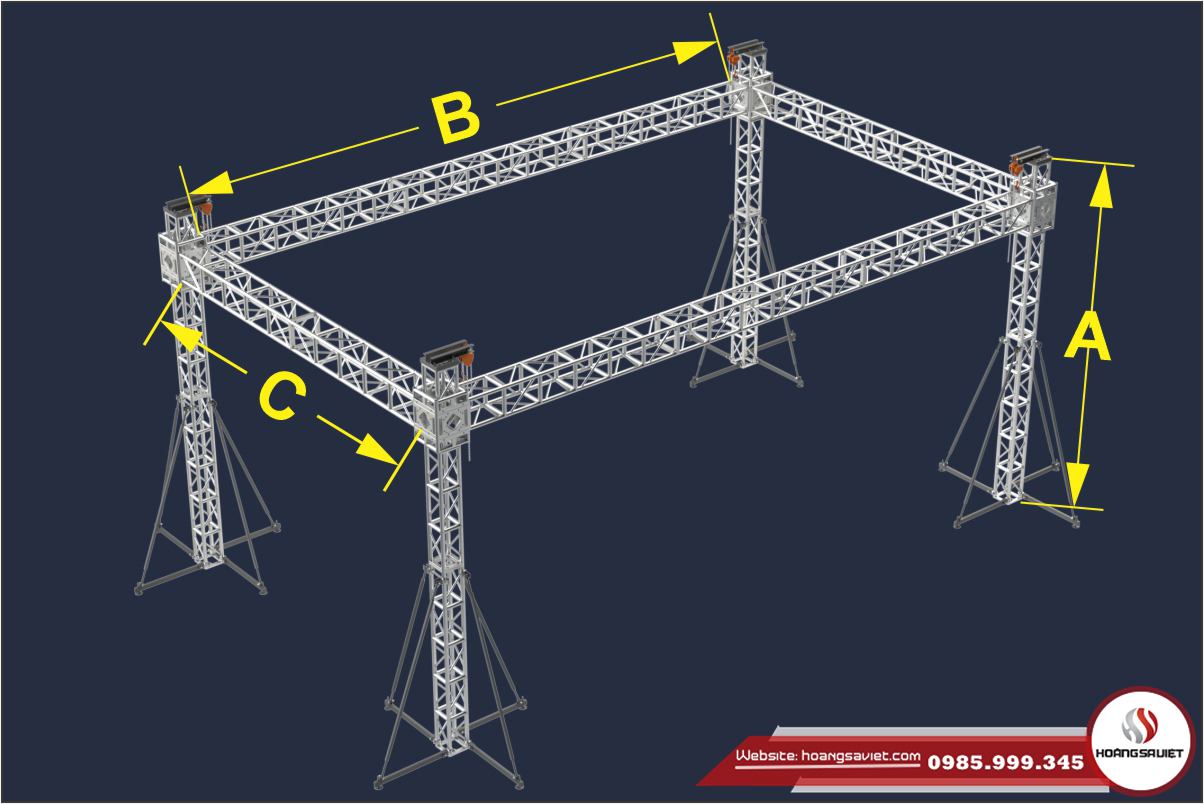 Fixed junction box frame: The box frame structure is quite similar to the rectangular box frame. However, the difference here is that instead of using a hoist to pull the bars up through the wheel sliding cages, with this type of frame, the technician has to climb on the aluminum frames to set up.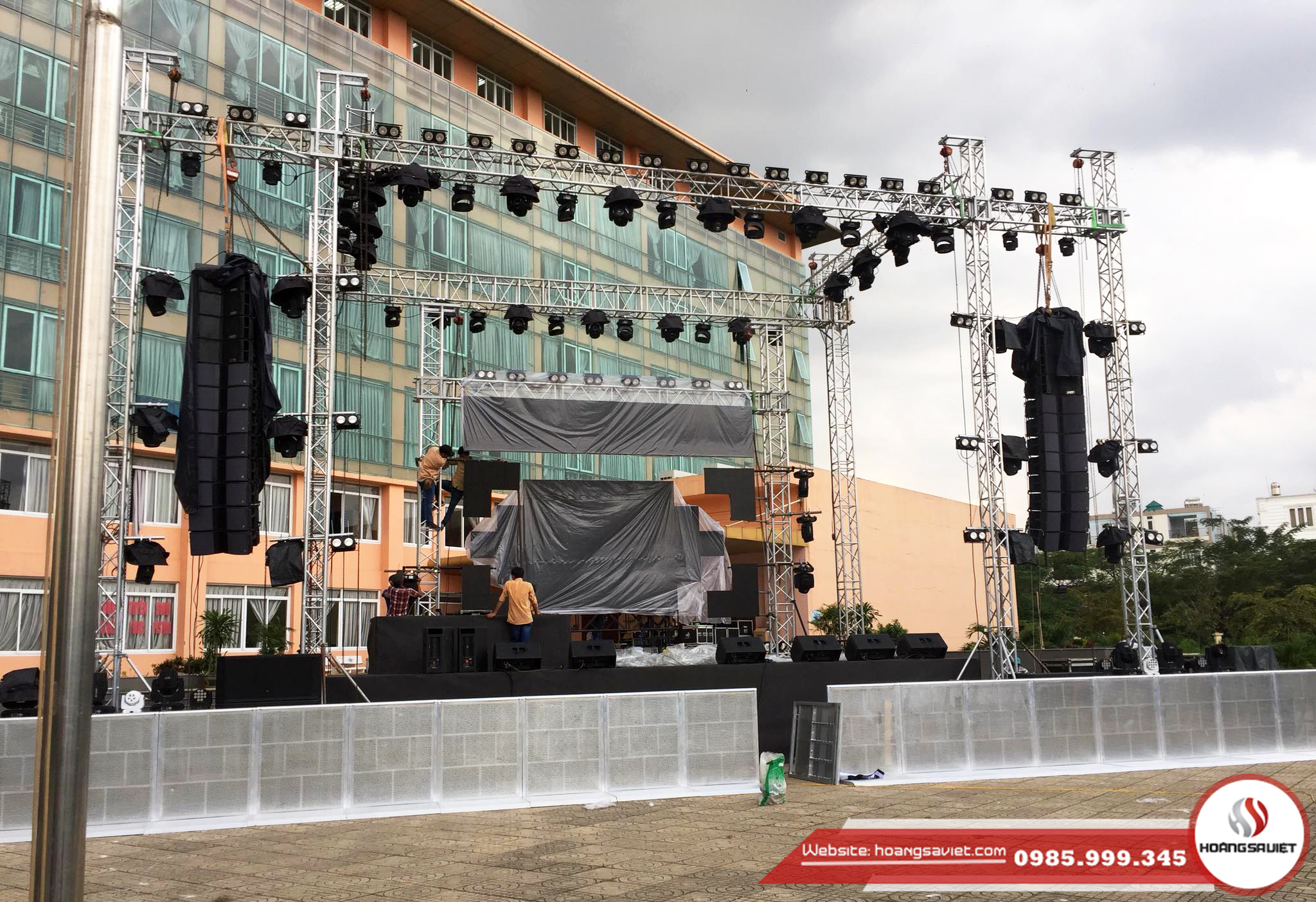 Round truss frame: This is a more special truss frame for art stages. Stages like this will make a great impression on all attendees.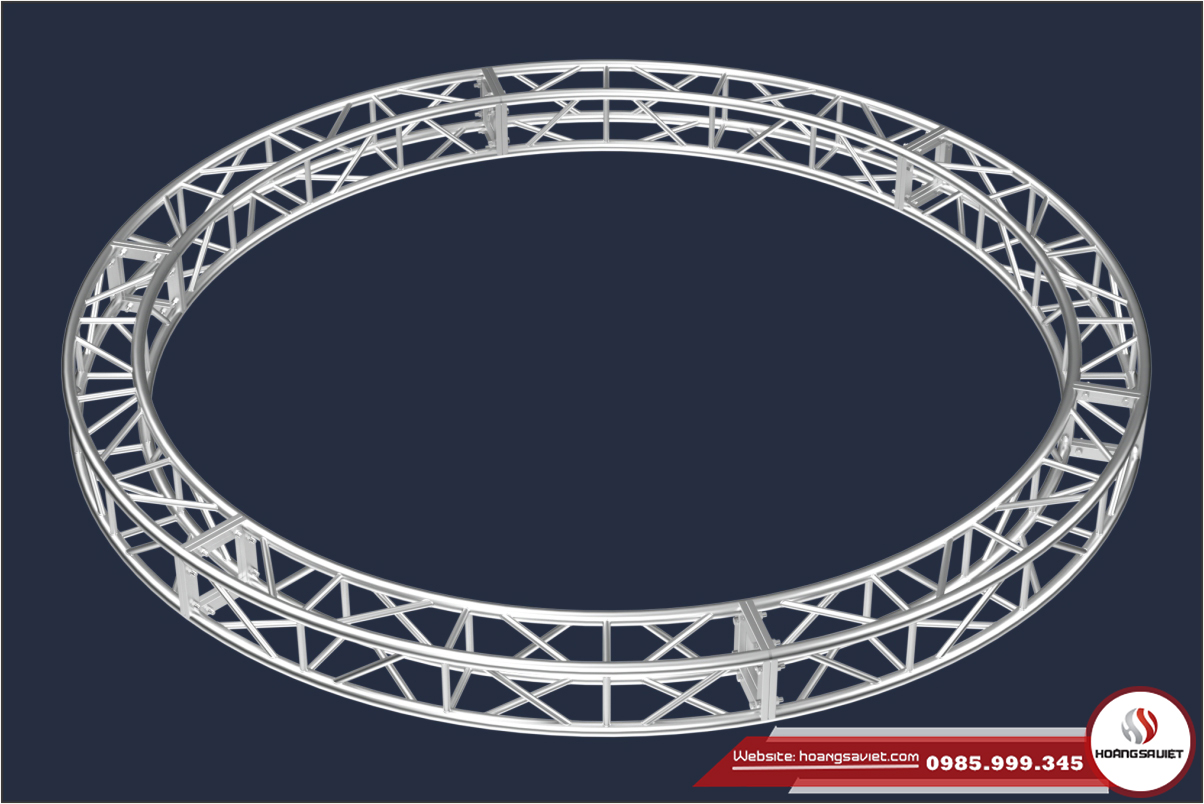 Have you tried to enter your information and experience our aluminum truss frame quick quote service? If not, don't hesitate! For more detailed advice on a quick quote or any questions about buying or renting aluminum truss frames and other event equipment such as: Portable stage, sound and light, LED screen ,... Immediately contact hotline 0985 999 345 for support! Hoang Sa Viet hopes to have the opportunity to work with you in the nearest future.
PRICE SUCCESSFUL!
We have sent a quote to the email you just registered. Please check your email for a detailed quote!
PRICE SUCCESSFUL!
The system failed to detect the product that matches your request, Please try again!
0985.999.345