The system is processing. Please wait a moment!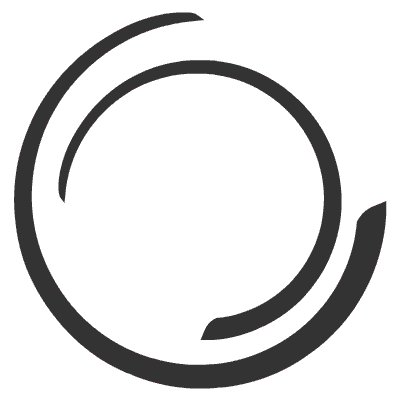 x
QUICK CONSULATION
Hoang Sa Viet will call you directly to advise you when leaving information
At first sight, Saigon - Ho Chi Minh has left a deep impression of a large, bustling and dynamic city in the country. Referring to Ho Chi Minh, in addition to the prosperous and magnificent beauty, in a certain corner, people will remember the appearance of a series of luxury hotel chains, splendid wedding restaurants... is considered an ideal event venue, contributing significantly to the development of the event industry in the South of Vietnam.
Saigon Land has been famous since ancient times. And so far, Ho Chi Minh City (Saigon) has remained in the same form, becoming the strongest economic development in the South in particular and the country in general. Ho Chi Minh City is the largest city in terms of sales and urbanization, located in the transition zone between the Southeast and the Southwest. The city currently has 16 counties, one city and five districts.
in recent years, Ho Chi Minh are leading the process of economic development, culture and attracting foreign investment. Every year, a large number of companies develop and penetrate the market, bringing job opportunities to many workers here.
In addition, the tourism industry of Ho Chi Minh is also very developed. Some places tourists often visit when coming to Ho Chi Minh City such as Notre Dame Cathedral, Independence Palace, Turtle Lake, Ben Thanh Market, Nguyen Hue walking street,... or famous parks such as Le Van Tam park, September 23 park,... Especially in the city center (District 1, District 3), there are many hotels and restaurants for tourists to stay as well as organize events. Events such as: InterContinental Saigon, La Vela Saigon Hotel, Sheraton,...
a large concentration of businesses and tourists every year, Ho Chi Minh City is The ideal area for event hosting to thrive. The events that businesses, agencies and organizations organize each year can be mentioned as: opening ceremony - inauguration, groundbreaking ceremony - ground breaking ceremony, year-end party - year-end party, festival organization conference - workshop ...
According to statistics, the market share for organizing events, conferences in Vietnam reached more than 1,900 billion was spread for hotels and restaurants advanced to intermediate; banquet centers, conferences and this number will not stop growing. At the end of the year, in addition to major events such as seminars, conferences, exhibitions, etc., the forms of organizing festivals, meetings and meetings of departments and organizations are also forecasted to increase sharply.
At the end of the year, the Ho Chi Minh City area will not only be a venue for local businesses but with the scale and available brands, it is forecast that the banquet centers here will also attract a large number of visitors. large customers from the provinces such as Binh Duong, Dong Nai, Tay Ninh, Long An ... Saigon put year-end party and expected to increase from 25% to 35% compared with the intrinsic guests.
Currently, event organization is one of the fields most affected by the Covid-19 pandemic. This is also an opportunity for businesses to make drastic changes in their operations and market positioning.
Recommendations for Top 10 Event Organizations in Ho Chi Minh City and the Southern region:
Hoang Sa Viet Event
CyberShow
Vietlink Event
VTH
Viettours
Hoang Huy Media & Event
A2Z event
Phan Dang
Phat Hoang Gia
Cosmos event company
For quality and complete events to be organized, in addition to the event organizer, customers also need event equipment. So in Ho Chi Minh City, where do customers often choose to rent event equipment?
There are many event equipment rental companies on the market today. However, customers need to be careful when choosing the right rental unit. The rental unit not only ensures cheap, reputable and quality but also need to meet the following criteria:
Being a company specializing in event equipment rental with many years of experience in the industry
The company is trusted and accompanies many large and small units
The professional consulting team, reasonable cost
The process of using the service is simple and fast.
Supplying a full package of event-event
Equipment includes:
Sound and light equipment,
LED screen,
Stage,
canvas,
Aluminum truss frame,
Tables and chairs, podium, event kits, tea break,..
company is known as an enterprise operating in many fields in the event entertainment industry, such as event organization, project installation, event equipment rental, truss frame production, canvas house...However, Hoang Sa Viet's starting point is the event equipment rental segment and is still doing well at present. contributing significantly to the overall development of the company.
leasing equipment The event started in 2011 and has grown to this day, receiving the trust and companionship of many large and small customers. These include enterprises such as: The Gioi Di Dong, Dong Tam, Vsip, Intel,...
Hoang Sa Viet is aiming to become the most prestigious event equipment supplier in Vietnam. At the moment we are focusing most strongly in the Southern region (Ho Chi Minh City, Phu Quoc & neighboring provinces). Achieving that goal requires us to make many times more efforts, provide equipment and serve your event in the most perfect way. Only then can we gain customer satisfaction and trust.
0985.999.345