The system is processing. Please wait a moment!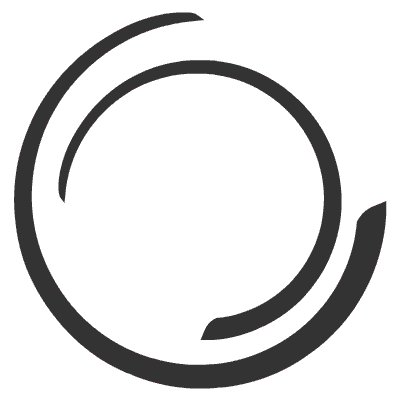 x
QUICK CONSULATION
Hoang Sa Viet will call you directly to advise you when leaving information
Hoang Sa Viet Company is a reputable, professional, and quality Can Tho event equipment rental unit. We are proud to be one of the leading event equipment rental service providers in the South region. "Understanding customers, providing customers with high-quality equipment/services but still ensuring cost savings" is our top priority. So coming to Hoang Sa Viet company, what value will you receive compared to other units?
These are devices that adorn the professional beauty of the event, which is the factor that impresses customers; The bigger the system is invested, the more it shows the scale of the event. Depending on the large or small scale, Hoang Sa Viet's experts can advise on the most suitable amount of equipment for you.
So it can be seen that light and sound are some of the first important devices that an event must-have. Some brands of Hoang Sa Viet prioritized selection in our available equipment system, including:
Speaker brands: P.Audio, Promax, Harman-JBL, Audio_X,...
Microphone brands: Shure, Sennheiser, AKG, Bfaudio,...
Mixer brands: Allen & Heath, Midas, Behringer, Yamaha, Soundcraft, Tiger Touch,...
Brands of lighting equipment: Goodwill, DTS, ACME, PR Lighting,...
LED screen is the next important device that Hoang Sa Viet wants to mention. So far, people have used many stage backgrounds instead of led screens. However, in the past 5 years, led screens have developed strongly, realizing many outstanding advantages, so customers increasingly prefer and choose led screens instead of the background, stage curtains or other devices...
The outstanding advantages of led screens include:
The led screen is made up of many led modules/cabinets, so it is flexible in changing the size.
The ability to display images in a realistic and sharp way
High illuminance: the LED screen is one of the types with the highest ability to illuminate even in low light conditions.
Many unique and fancy effects help to attract everyone's eyes
Diverse types: led screen P2, P3.91, P4, P6,... Suitable for many different sizes of organizations.
There are 2 types: indoor LED screen and outdoor led screen, so no matter where the event is held, under what weather, the led screen can still complete the task of displaying images. / high quality and sharp video.
Experience entertainment from any angle: Whether the viewer is standing upright or right up to 175 degrees, it is still comfortable to experience all the content displayed on the screen in a sharp way.
Energy-saving: LED technology helps you save up to 75% of electricity compared to previous types of led screens
Long life: LED screen has a lighting time of up to 50,000 hours, equivalent to 6 years of continuous use.
Next is the stage system. There are many types of stage: The stage is built of concrete, the traditional iron stage or the mobile assembled stage . However, in this article, Hoang Sa Viet would like to introduce to you the aluminum alloy portable stage that is very popular and popular with customers today.
The portable stage is assembled by many stage modules of 1.22mx 1.22m together, made of T6061 aluminum alloy material with extremely high durability and resistance to oxidation. This type of stage is capable of being installed in many different terrains. The outstanding advantage is that the super-fast assembly saves time, labor costs and does not affect the progress of your program.
Space tents are indispensable equipment for events held outdoors. It creates a spacious, professional space, helping to shield it from external influences such as severe weather,... In addition, it is also the basis for installing light and sound equipment, items. other event decorations such as: balloons, flowers,...
Hoang Sa Viet provides many different types of canvas houses: A-roof canvas houses, semi-circular dome canvas houses, exhibition booth frame canvas houses,... With many different types of truss: V200 x 200 square trusses, V450 x 450 square trusses (Large crossbar),...
See details on how to read the parameters of the space canvas at Hoang Sa Viet
Hoang Sa Viet provides a variety of tables and chairs for many different events: rectangular tables, round tables, high bar tables and chairs, sofa tables and chairs, plastic tables and chairs, tiffany chairs, banquet chairs,... Depending on your needs and nature, our company staff can advise on the appropriate type of furniture and quantity.
Some other equipment helps to increase the professionalism of the event, for example: Steam gate, photo backdrop, red carpet, stage improviser, umbrella, podium, industrial fan, ribbon cutting set, star screen,...
All equipment provided by Hoang Sa Viet is high-quality equipment from major brands in the world: P.Audio, Promax, Shure, Allen & Heath, Midas, Behringer, Goodwill,. .. And get regular warranty maintenance. In addition, we have a market research department, always updating the "hot" devices on the market, in order to best meet the needs of customers.
Hoang Sa Viet's staff has high professional qualifications, many employees are sent abroad to study and update advanced knowledge in the world.
Young, dynamic staff, always enthusiastic at work, dedicated to customer support.
Our goal is to bring our customers the best event quality but at a reasonable price, in order to save the maximum budget for customers.
With more than 10 years of experience in event equipment rental nationwide, especially in Can Tho and the southern provinces, Hoang Sa Viet is confident to bring customers the most perfect service experience. For detailed advice, please contact hotline 0985 999 345 for the support!
0985.999.345