The system is processing. Please wait a moment!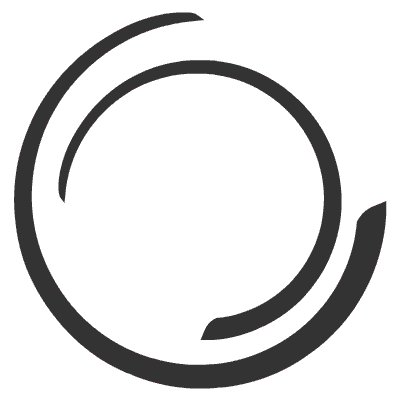 x
QUICK CONSULATION
Hoang Sa Viet will call you directly to advise you when leaving information
Customer Conference Theme Ideas
Organizing conferences and customer seminars like other events always need to be planned carefully. A plan which is not planned in detail may create confusion and ambiguity when implementing the plan, making it difficult to organize and does not achieve the highest efficiency. Hoang Sa Viet Media company has more than 10 years of experience in the field of event organization. We want to suggest to you a professional process of organizing conferences and seminars for your reference to prepare for the most thoughtful implementation.
To clarify this content, businesses need to determine which objectives their clients are aiming for? What are the benefits that they want to gain after the consumer conference? Usually, each business has different objectives toward the consumer conference, which may involve marketing purposes. Usually, customer conferences are usually aimed to achieve three purposes:
To create opportunities to strengthen the relationship with customers, partners and promote the brand. Customer loyalty programs are also the opportunity for businesses to express their gratitude to their partners and consumers who have supported them during the past time.
To promote new products, introduce promotions, and give gifts to businesses or customers.
In order to strengthen the partnership, there is an old saying that "You scratch my back, I'll scratch yours". Customer conference is an opportunity for businesses to express gratitude to partners – who have been supporting to overcome difficulties. Through this, businesses also establish long-lasting relationships with other businesses.
The right avenue and date not only help an organizer host an event more easily but also allows guests to arrange work. You should look for event centers that are convenient for guests to commute. Below is a list of outdoor and indoor event centers listed as suggested by Hoang Sa Viet Company.
✔ List of in-house event centers:
InterContinental Saigon
Novotel Saigon centre
Eastin Grand hotel Saigon
Merperle Crystal Palace
Liberty Central Saigon RiverSide
Athena hotel
Sofitel Saigon plaza
Pergola Saigon
Gem center
White Place
Sheraton Saigon
✔ Tips for outdoor event centers
Van Thanh Tourist Area
Thao Dien Village
Binh Quoi Tourist Area
Saigon River Villa
Continental hotel
Binh An village Saigon
Golden Deer Food Garden
Le Jadin palace
Park royal
Lan Anh village
East Lake Eden
In order to be able to organize the conference, the organizer must be permitted by the local authority, shown by the license to organize the conference. Therefore, the current law stipulates the procedure for applying for a license to organize the conference depending on the type of conference on the nature and purpose of the organization, there are specific provisions in each locality according to the general standard, issued by the Department of Culture - Sports - Tourism. However, this job often takes a long time, so you should hire a professional company to support the procedure to be licensed as quickly as possible. The preparation of an application for permission includes the following dossier:
Application for permission to organize the conference, clearly stated: Topic of Conference, Seminar. Time, venue. Host: Full name, position. Presenter: Full name, position, composition, attendees. (attached)
If the event organizer is authorized to organize the conference, the conference must have the power of authorization.
Business registration license of the Company or Unit.
With the exception of study abroad workshops, some programs need to provide additional organizational program content and guestlists.
A detailed plan can set up the theme for the entire event, which affects the success of customer conferences. The plan should include all the necessary equipment, specific timelines, as well as projected problems,... The more specific it is, the easier it is to implement it.
The next step of organizing a consumer conference is sending invitations. Invitations are not just to inform places and times. But also showed the appreciation of the organizer to the guests. Invitations should be sent early, at least two weeks before the event. Sending invitations in advance can help event organizers confirm the number of guests for preparing seats, food, and equipment.
A conference event, customer conference needs a lot of equipment, depending on the size of each event, you can choose the most necessary and suitable equipment for your event listed below:
✔ MAIN AREA FOR CONFERENCES AND SEMINARS
VIP delegate tables and chairs
Decoration of event space (decoration of tarpaulins, small scenes, flags, banners, balloons, balloons ...): See details
The podium has fresh flowers and has a brand name logo: See details
Metal cannons or effect machines (firecrackers... serving arts and honors): See details
Teabreak (if picking up in the morning)
Savory reception (if any)
✔ WELCOME GATE AREA
Barier's headquarters leading the way into the event center: View details
✔ PHOTO BOOTH
Lighting for movie shooting, shooting (if necessary): View details
✔ EVENT PERSONNEL
MC host of opening event, professional inauguration: See details
Dragon lion team creates a fun atmosphere and attracts visitors: See details
Security team, parking, security, order ...
Once everything is well prepared, running the program requires a supervisor. This is the most important person for the event. The manager will be a follower of the event moment by moment. In which they can coordinate with other personnel to serve the program professionally. For example, when the director prepares to speak, if there is a podium, it is necessary to have 2 people in charge of moving the podium.
In case things go wrong during the event, the manager or supervisor is extremely important to keep everything on track. Once a general manager supervises the program, he/she will assign the professional work to other members of the organizing committee to take charge of other tasks such as food, decoration, art, reception, or in charge of dealing with problems that arise ...
Customer service is the most important step after each event. It will tell the business whether its conference achieves its goals. Above all, this is also an opportunity to show your care to customers. Affirm the image and impression of the business to attract customers later.
Above is the preparation for organizing customer conferences in the most complete way. Hoang Sa Viet Media would like to share with you for your reference. We look forward to working with you in organizing customer conferences for you.
Let this process of organizing customer conferences be carried out by Hoang Sa Viet Media; We, professional event organizers; ready to accompany businesses in all events large and small, domestic and foreign.
0985.999.345