x
Please select the type of quotation!
PARLED 54x3 4 IN 1
Product code: ZZ-PDL-54-RGBW
Price: 3.050.000 vnd
Origin: China
Brand: Goodwill
Height: 32cm
Width: 30cm
Depth: 22 cm
Weight: 3 kgs
1 year warranty
Status: Stocking
✅ 54X3W RGBW LED PAR LIGHT
✔ Introduction of Par Led 54X3W
The 54x3w par led light is a full color line of lights with a light source emitting from 54 leds, using RGB leds to make the light more beautiful and professional than other common lights. The power of each bulb is 3W for extremely strong light, combined with the high heat plate design, so the life can be higher than 100 thousand hours.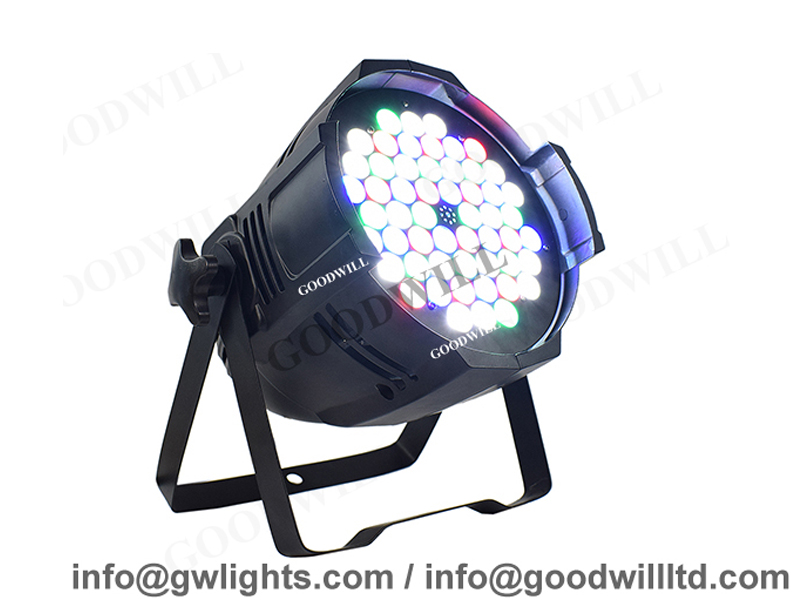 Designed with alloy, the full color 54x3w par led light is very impact resistant. It has 3 modes, including: Main Run, Auto Run, Music Run and Bright Image Control Panel. Setting the mode is not too difficult for new lighting technicians, just use 4 buttons on the light. 54x3w par led light is increasingly being widely installed in large and small performance stages, from professional to amateur.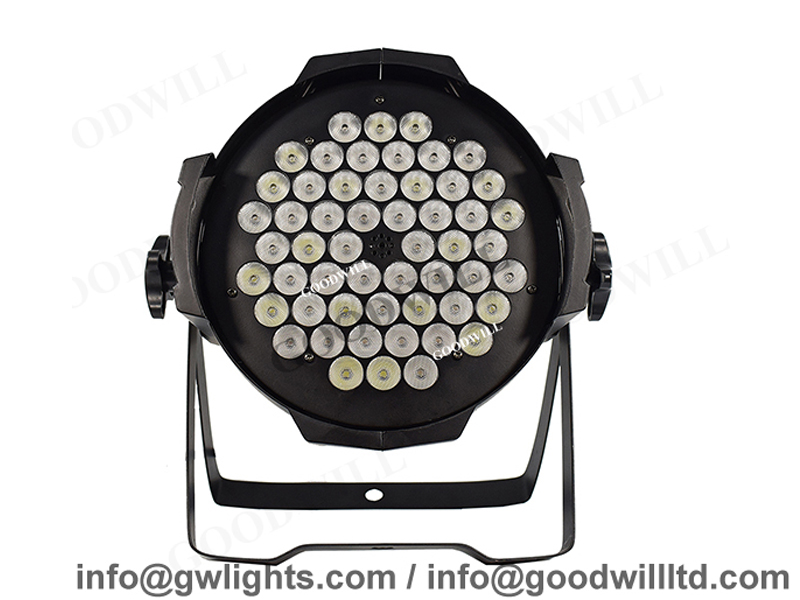 ✔ Specifications of par led lights 54X3W
POWER SUPPLY
* Input: AC100~240V, 50/60Hz
* Power Consumption: 180W
LIGHT SOURCE
* 54PCS 3watts RGBW LEDs
* Lamp Average Life Time: 50,000 hours
FEATURE
* End to end capability
* Digital display
* Dimmer: 0-100% linearly adjustable
* Flicker free
* Strobe: 0~20F.PS
* IP20(indoor)
* Angle: 25° (optional 30°, 45°)
* 3 or 5 -DMX pin in/out
CONTROL AND PROGRAMMING
* Control Mode: DMX512/automatic and master/slave mode
* DMX Channel: 4 / 5 / 6 / 8 / 3 CH
SIZE
* 30cm*22cm*32cm
WEIGHT
* 3 kgs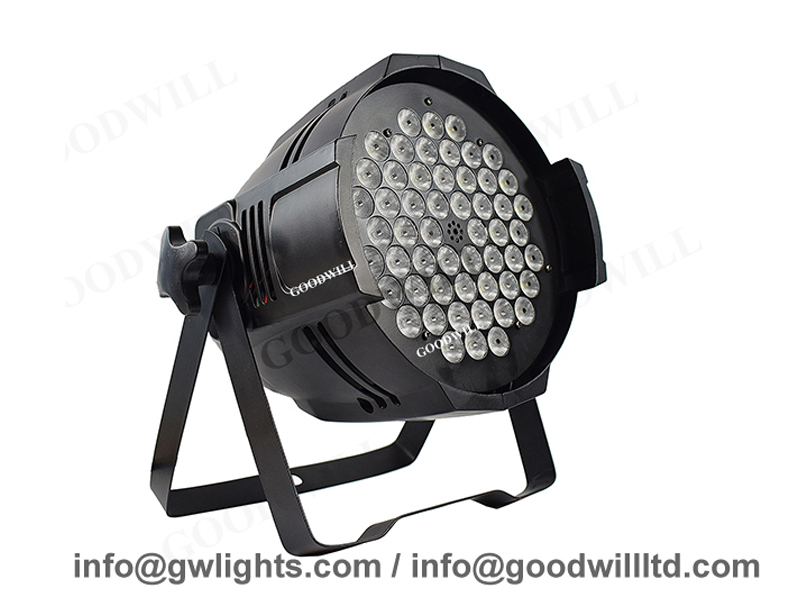 Size
Height
32 cm
Width
30 cm
Depth
22 cm
Weight
3 kgs
Electricity supply
AC100~240V
50/60Hz
Wattage
180W
Color
Black
White
0985.999.345
Quick Quotes