Professional Sound System And Lighting Installation Service
Check out the 10 lines of JBL Premium Stage Speakers
Wednesday, 13:51 - 20/05/2020.
To have a professional sound system, sound quality is the first factor to pay attention to and speakers are one of those important factors. If you are looking to buy high-end Stage Speakers, this article will help you find the right product. Here are the Top 10 stage speaker equipment that Hoang Sa Viet recommends for you!!!
The STX 815M is a woofer that can operate continuously with a capacity of 800W and can reach peaks of up to 3200W. It is also composed of 1 40cm bass tube, 1 trumpet treble tube creating 2 lines of sound with deep bass output, high sound without being jarring. In addition, the sensitivity of 96dB makes the sound more realistic, clear, and vivid. This is a speaker line that is very suitable for large spaces such as stages, halls, bars, professional karaoke rooms, ...
To create such a successful JBL STX 815 Stage Speaker product is thanks to the rigorous production process according to international standards. The design is quite compact and luxurious with dimensions of 721 mm x 436 mm x 329 mm, which is convenient for speaker placement and movement during tours. The case and cabinet are made of 100% high-quality birch wood to help protect the devices, the electronic circuits inside and bring strength and rigidity to the speaker.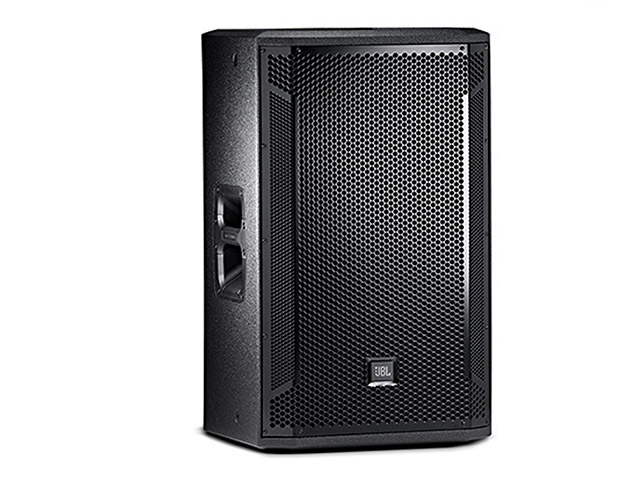 >>>>> See more: Price and specifications of JBL STX 818S Stage Speakers
A compliment to the JBL family for always focusing on careful design and manufacturing even the smallest detail, especially when the STX 828S series was born. This is a new generation subwoofer with outstanding features, extremely large capacity (the maximum power is 8000W), but the price is very affordable, widely applied in places such as: Outdoor stage heaven, bars, extremely professional karaoke sound system,...
The operating time of the JBL STX 828S Speaker also surprised us, they can operate continuously for 100 hours. In addition to the high-fidelity, crisp sound quality, it promises to give you a wonderful sound experience. So you can freely enjoy and immerse yourself in the music without having to worry about interruptions. It is not wasteful to be called with the nickname "super product" that the audio world gives it.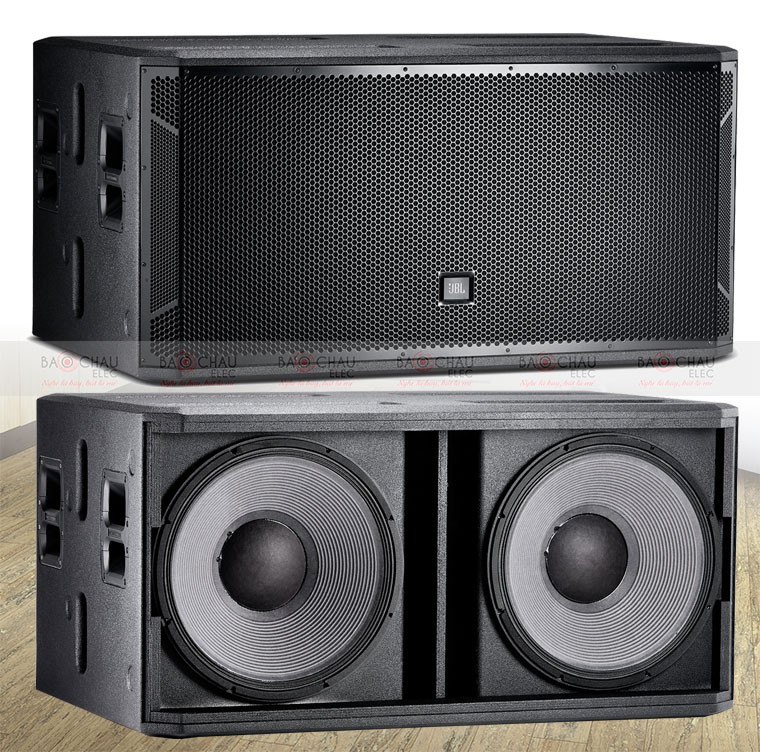 STX 835 is JBL's most advanced Stage Speaker lineup to the present time. The design is meticulously elaborated from the design to the smallest detail combined with the 15-inch 3-way bass speaker system, the average operating power is 1600W and the maximum power is up to 6400W for top sound quality. High, professional, powerful, and vibrant compared to other conventional speakers. Wide frequency response from 32Hz - 20kHz can work independently or in perfect combination, supporting extremely good acoustic noise.
The speaker cabinet is made of high-quality Rugged DuraFlex wood, and the 14-gauge grille helps the speaker dissipate heat extremely well. These are the main reasons why the speaker is stable, durable, and beautiful over time. The outer shell of the product is made of high-quality plastic, so it looks very luxurious, leaving no fingerprints when touched. JBL STX 835 is the best choice for large-scale, professional stages with fiery music. If someone has the opportunity to experience the sound quality from this "Em", then there is only "Me" way.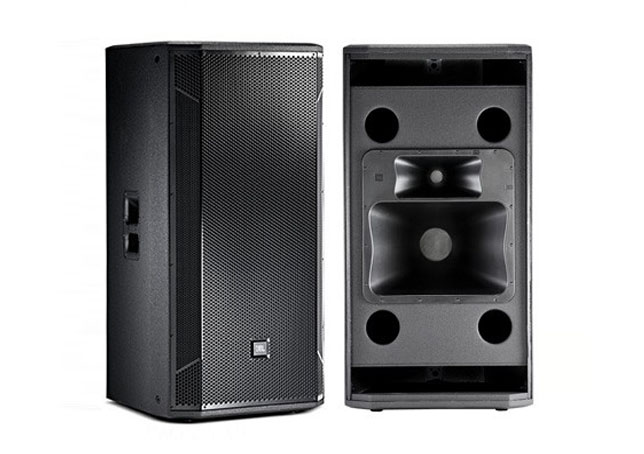 Model SRX 812P continues to be a "Super product" from JBL, this is a 2-way speaker line with full 12 features, outstanding among them are: JBL driver, Crown 2000W amplifier, V5 adjust advanced user configurations or control HiQnet networks through mobile devices running iOS and Android applications,...
This is a product manufactured based on transducer technology that helps provide high power combined with high sensitivity of 103dB to produce clear, realistic, vivid sound quality, reducing sound distortion to the lowest level. . With the above-mentioned advantages, we once again affirm that the SRX 812P Stage Speaker is a reasonable choice for singers, bands, and DJs applied in wide sound spaces.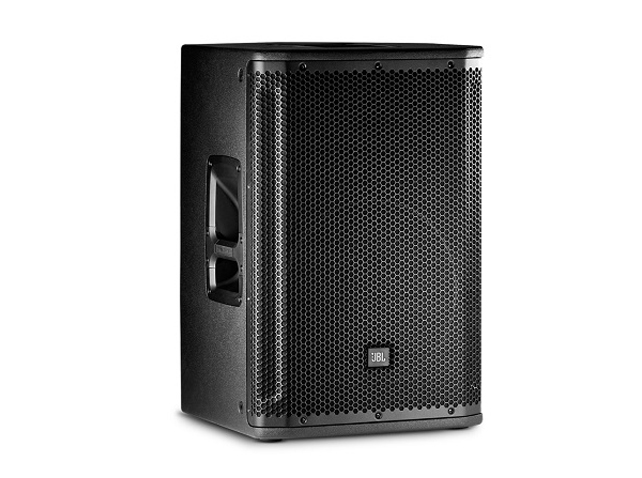 SRX 818SP is an active (constant) Hall Speaker line that is meticulously designed from standard paint, barrel to bass. 18 inch (45.72 cm) bass tube, Polymer membrane, using Neodymium magnet for durable and powerful sound quality. Sound power up to 1000W, equipped with a power pusher with Class-D technology to save power when in use.
JBL SRX 818SP speakers are integrated with sensors, equipment accessories are designed in detail and meticulously, so the product always receives high praise from customers. Besides, the application of DSP technology - smart control technology via iOS or Android phones, helps to adjust the sound according to your wishes. Not only have won the trust and satisfaction of customers, but also have been highly rated by audio experts in terms of design and quality.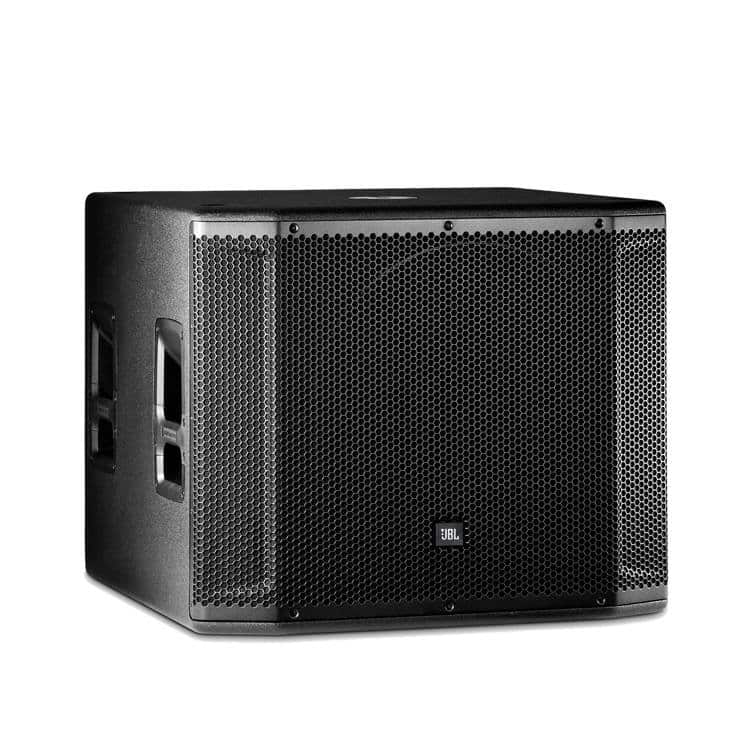 828S is a high-end model in JBL's SRX 800 series with a fairly simple but very solid shape. SRX 828S is ergonomically designed to help users grip comfortably. The speaker cabinet is made of many layers of high-grade wood, 18mm thick, and covered with scratch-resistant, heat-resistant DuraFlex paint to help the speaker operate stably in any kind of harsh weather.
Dual driver with 457.2mm each, maximum sensitivity up to 141dB, frequency response from 30Hz - 150Hz, maximum power of 4800W, using Differential Drive technology with male driver structure Neodymium magnet (the most powerful magnet today). All those parameters have shown that the JBL SRX 828S Stage Speaker series is suitable for large sound spaces, right? The SRX 828S was also the foundation for later arrays.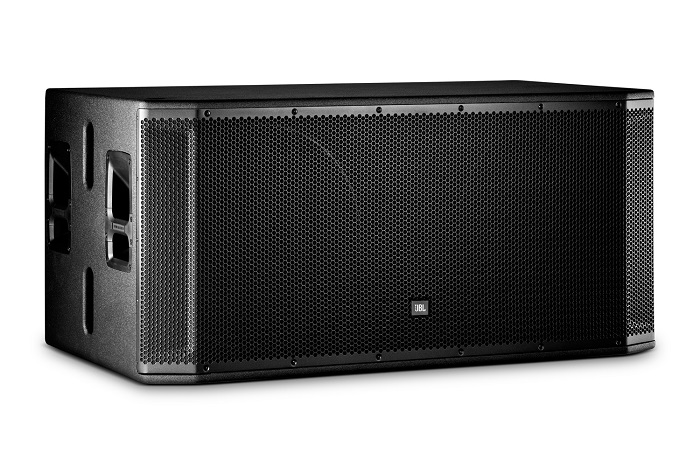 JBL SRX 835 Stage Speaker impresses at first sight because it possesses a strong and healthy appearance. Dimensions (width x height x depth) are respectively 544 x 984 x 476 mm, weight 43.1kg, the front is a stainless steel heat sink combined with an electrostatic coating to help prevent dust, scratches, and protection. system components and electrical circuit inside the speaker.
SRX 835 has an average operating power of 800W, peak power up to 3200W and is composed of 3 drivers using rare Neodymium magnets: 1 40cm diameter bass driver for deep bass, 1 diameter mid tube 20cm and 1 treble tuber size 7.6cm helps the sound quality to be honest, strong, clear when going high, reducing distortion to the lowest level. Besides, the negative coverage angle (horizontal x vertical) is (60˚ x 40˚), so the emitted sound is spread and covered evenly.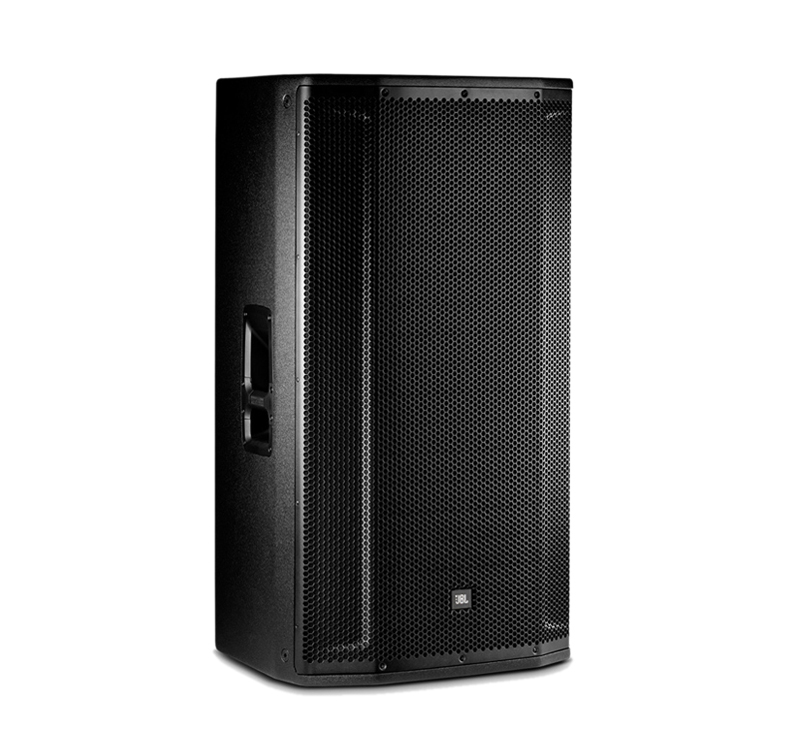 Continued to be a 1500W Stage Speaker product - JBL 815W. Being in the 800 series, most of the outstanding features of the 800 series are gathered in this "em": Integrated wifi system, free PRX connect mobile application for mobile devices running iOS and Android, The speaker cabinet is made of high-quality wood material combined with DuraFlex coating, 16-gauge mesh helps protect the components inside the speaker extremely well,...
The PRX 815W speaker series is designed to work with a variety of power sources, so it can be used in any country without worrying about current usage. This is a prominent trend for the audio world today because of its good sound quality at an extremely affordable price.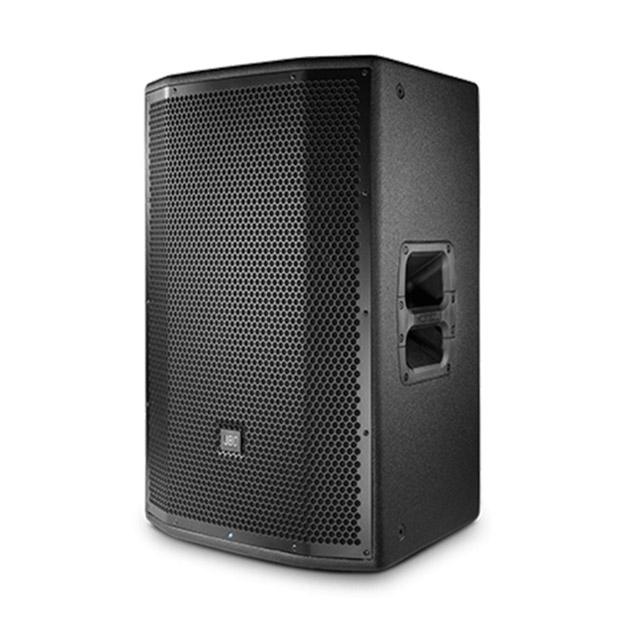 PRX 818XLFW is a professional subwoofer line from JBL brand using the most modern technology from the United States. The production plant is located in Mexico, always putting meticulous design criteria to the forefront with the design of 1 18-inch woofer with a capacity of up to 1500W, so it can respond well to the sound of the space. hall, stage with large scale.
This subwoofer box is made from high-quality MDF wood with a thickness of 1.9cm and coated with super durable DuraFlex paint to help PRX 818XLFW resist scratches, good heat, and distortion. If you choose Stage Speakers, you should not ignore this product line, which has a built-in wifi connection to help users easily control it remotely without the need for a jack system or having to walk near the device. In addition, like some other JBL models, the PRX 818XLFW can be controlled through mobile devices running iOS or Android applications very conveniently.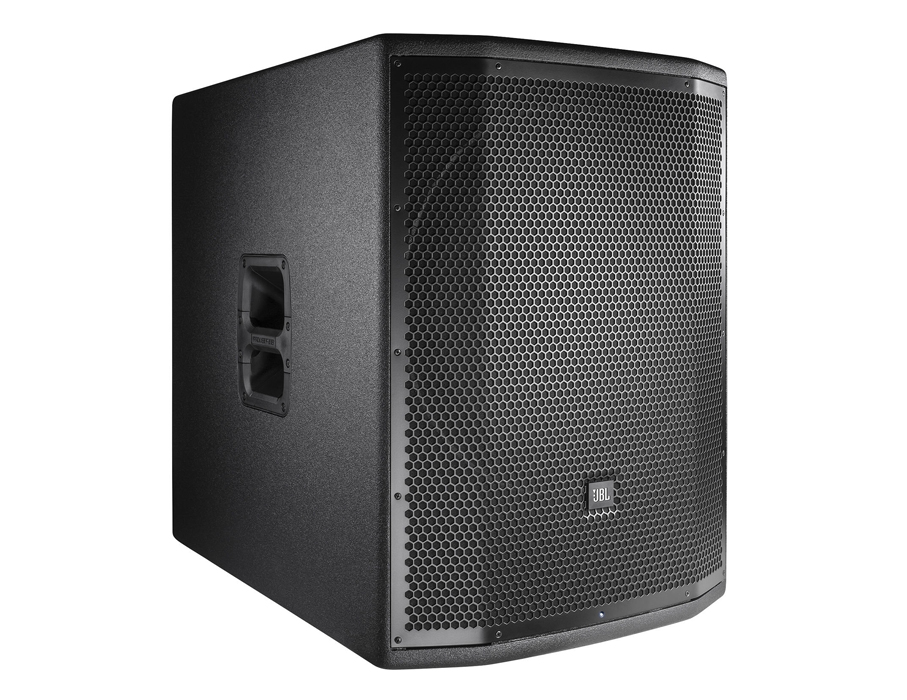 PRX 825W JBL brand is a high-class active (active) Stage Speaker line that is storming the Vietnamese market. The product is modernly designed 2-way bass 15-inch with a capacity of 1500W, built-in wifi to help users easily control the speaker remotely without complicated jack wires. In addition, the speaker is also integrated with the PRX Connect application for Android and iOS operating systems to help adjust the sound more professionally.
PRX 825W speaker box is made from high-quality MDF wood with a thickness of 1.9cm, the shell is covered with a layer of electrostatic paint and a strong steel mesh layer to help avoid external agents, increase durability, heat resistance, and scratch resistance. high. With a compact but delicate design, users can place the speaker right on the stage or in the corners without losing the overall aesthetic of the stage.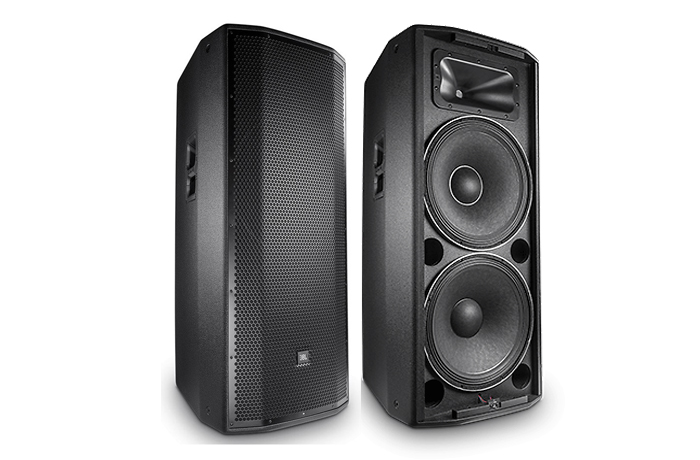 We all know the success of an event depends a lot on the quality of the sound system in general and the speakers in particular. For more advice on suitable Stage Speaker equipment, please contact us - Hoang Sa Viet company via hotline 0985 999 345. Thank you!
0985.999.345