The system is processing. Please wait a moment!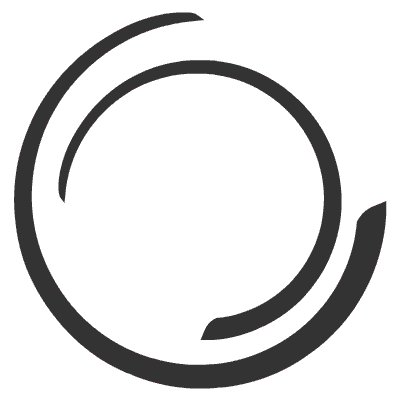 x
QUICK CONSULATION
Hoang Sa Viet will call you directly to advise you when leaving information
OUTDOOR TENTS Rental & Sale In Vietnam, Hanoi, HCMC
3x3m Mobile Sales Tents (Steel Frame)
Price: 1.600.000 d
1.780.000 d
Status: Stocking
Expanded size Unfold size: 3X3m
Frame Material Material: Iron frame, powder coated
Main pillar: OutSide foot tube:30×30×0.6mm
InSide foot tube main tie rod:25×25×0.6mm
Cross tube strut:13×23×0.6mm
Maximum leg height: 2.3m
Maximum roof height: 3.5m
Color: Blue, Red, White, Gray...or as required
Design, print brand logo on request
PVC tarpaulin Fabric: 420D 200GSM oxford with pvc coated
Function Features: Waterproof Waterproof
Weight: 18.3KG
Price does not include printing, and other special designs
Referring to the space canvas house, people will immediately think of big events held outdoors, to field houses, temporary shelters for workers, assembled canvas houses, folding canvas houses ... portable canvas house, the smaller scale of use, more flexible nature, and more applications in business, production, home furniture, outdoor activities,...
In this article, Hoang Sa Viet invites you to learn about the 3x3m mobile canvas house product (Steel frame).
Mobile sales tent 3x3m (Steel frame) is one of the popular and frequently chosen sizes in recent years because of its versatility and diversity to suit many spaces. This is a tarpaulin product with a coverage of 2-3 people, and at the same time, with a special design, a 3x3m mobile sales tent that limits the visibility of weather fluctuations such as sunshine, rain, strong wind,...
In addition to protecting customers from the sun and rain, the product is also a very good decoration item, helping to highlight the beauty and image of the brand and attract the attention of interested people.
INTRODUCTION AND INSTALLATION INSTRUCTIONS FOR 3MX3M SALE Tents- IRON FRAME
As the information above, the mobile tent has many applications in life, production and business activities, sales tents, travel activities, picnics, used as home furniture,... Specific applications can include:
Mobile sales tents, exhibition tents,
The tent is a mobile sales booth for advertising and marketing campaigns
Tarpaulin houses for temporary storage, canvas houses for cars and cars
The tent is used as a mobile medical room for medical examination and treatment, vaccination and vaccination
Tarpaulin tent for camping, picnic, travel, teambuilding
Tarpaulin as temporary accommodation for workers at the construction site
Tarpaulin shelters from the sun and rain, as a place for weddings, birthday parties...
And there are many other jobs that need to use the canvas, you can use more pictures...
Just like the large space tents used in events, the 3x3m mobile tarpaulin also has a structure that includes 2 main components:
Mobile canvas frame: The structure of the mobile canvas house frame consists of 3 main components: truss frame, house columns, and tie rods (here we refer to iron material, in addition, there are aluminum braces).
Tarpaulin: the awning material used in this product is PVC fabric. Depending on the nature of use, customers can choose appropriate colors and decorative styles to highlight the space background.
About the size of the tarpaulin: the mobile tarpaulin is designed with 3 dimensions: length, width and height. In addition to the 3x3m size (iron legs), the canvas house also has other sizes such as:
3x6m portable canvas house (high-grade aluminum legs)
3x4m mobile canvas house (high-grade aluminum frame)
3x4m portable canvas house (iron legs)
Hoang Sa Viet is a unit with more than 10 years of operation in the field of manufacturing space canvas, mobile canvas and other products such as aluminum truss frame, portable stage,...
Therefore, Hoang Sa Viet company has full experience as well as advantages for further development in the future. The mobile canvas house products at Hoang Sa Viet company always ensure to fully meet the criteria according to the requirements of customers:
Producing portable canvas houses in a variety of sizes and colors
Cheap mobile tents are popular in the market
Modern production technology
Producing quality-assured mobile canvas products
Diverse products, guaranteed supply
Factory of mobile canvas house up to 1000m2 wide
Hoang Sa Viet is a manufacturer and rental of outdoor portable tents, receiving the trust of customers nationwide. If you need a quote for mobile tents, please contact Hotline: 0985.999.345 (Press 2)
Gửi đánh giá của bạn cho sản phẩm này!
Hiện chưa có đánh giá nào về sản phẩm này!
0985.999.345