The system is processing. Please wait a moment!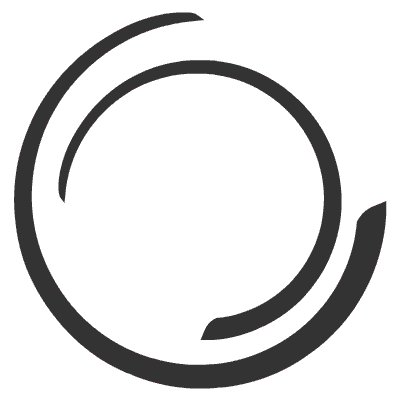 x
QUICK CONSULATION
Hoang Sa Viet will call you directly to advise you when leaving information
What is Truss Frame? Applications Of Aluminum Truss Frame In Life
21/03/2020
Today truss frames are used in most of the construction, architecture, infrastructure... Works with large spatial structures such as stadiums, stadiums, theaters, centers. sports, convention centers, exhibition centers... Or in the field of event organization, truss frames are used to make truss frames to hang stage lights. Or make a space canvas, a roof for events. So to learn more about What is Aluminum Truss Frame? We invite you to learn more in the article below.
Truss is a supporting frame throughout the works, which is combined by structural elements in the form of bars, with many different materials such as wood, iron, steel, aluminum alloy, ... This structure is often used when people want to create large spans for works that concrete, brick and stone structures do not work effectively. This structure is most commonly seen in the roof of buildings with large spaces (such as gymnasiums, stadiums, theaters, buildings,...). A building with high beauty and aesthetics is due to the many forms of this structure.
A truss is a frame consisting of structural iron or aluminum bars together to form a solid block, which is staged around the stage for the purpose of hanging stage curtains and spotlights. Later, when entertainment technology developed, the truss was used a lot in event organizations such as: Assembling space tents, outdoor lighting truss, making exhibition booths, or truss hanging lights, ...
The material to produce an aluminum truss frame is usually aluminum alloy T6061 and T6082. Here are the details of T6061 and T6082. aluminum alloy
Alloy T6061 is an aluminum alloy with Mg and Si with the highest corrosion resistance among aluminum alloys. Alloy T6061 offers a wide range of mechanical properties, hardening, strength, weldability, good formability.
Alloy T6082 also belongs to aluminum alloy with Mg and Si with good extrusion, forging, oxidation and corrosion resistance, which is loved by many customers. Alloy T6082 has higher quenching sensitivity and its composition contains Mn, so it has better corrosion resistance and welding performance.
Unlike iron and steel truss, aluminum truss frame is durable, lightweight, easier to move and install, so it is increasingly used in many industries.
Aluminum truss frames can be used to make industrial buildings, factories, factories, and enterprises. Large span houses: are the types of houses that require large spans from 30-40m such as performance houses, houses. sports competitions, exhibition halls, hangars…. Multi-story house frame: Especially tower-type houses in the city. Road and railway bridges: Medium span, large span, when it is necessary to construct quickly. High tower structure: Power poles, antennas: Like electric poles, radio antenna poles or some special structures such as oil drilling tower structures, rigs or oil and gas storage tanks, equipment blast furnaces of chemical plants, petrochemical plants.
In events, the truss frame that hangs the sound system is always the top concern because it plays an important role in both stage design and bearing for the sound and light system installed on it. With professional sound and lighting systems being improved in quality and more complex, the use of aluminum truss frames becomes an urgent need of event companies.
In addition, the use of aluminum truss frames to structure many events such as canvas houses, exhibition halls... Helps reduce the weight and size of the frame, so that the organizers can reduce from 20-50 % of shipping weight, saving costs and human resources, and components are designed in the form of modules that can be easily disassembled and moved, not only bringing aesthetics to the stage but also being flexible. expand or collapse the truss. Event organizers will have an extremely flexible framework for professional performances if they know how to take advantage and exploit it appropriately.
The large aluminum truss frame is made up of many truss modules connected together in the form of 4 or 8 holes or connectors to form vertical columns or horizontal beams with the required length. Individual truss pieces are usually 1m, 2m, 3m or 4m in length.
Note: The length of each truss piece when assembled must not exceed the maximum aperture given by the manufacturer (The maximum aperture available depends on the type of truss frame, for example, aperture: 10m,12m, 16m,20m ...)
Next is the table of aperture sizes corresponding to the appropriate truss frame size, which customers can refer to right below:
| | | |
| --- | --- | --- |
| STT | Aperture | Truss. Frame |
| first | <10m | 250*250 |
| 2 | 10m - 20m | 300*300 |
| 3 | 20m - 24m | 400*400 |
Palang is a device for lifting and lowering hanging objects from above, which is popularly used in many types of works and certainly including the event industry. It helps to pull the truss frame on the roof of the stage, the canvas house up high. Many people also call Palang with some other names such as: Winch, pulley. Palang is divided into 2 types: electric hoist, chain hoist.
Chain hoist (Hand winch)
Chain hoist makes lifting and lowering objects easier than ever, does not take too much effort, helps to reduce accidents during the installation of stage, canvas and saves costs. One end of the hoist is fixed to the speculum above the top of the truss post, the other end has an iron chain, with a large capacity. The pulley system helps pull the stage truss frame, the canvas roof slides up through the wheel sliding cage.
Electric hoist
A winch machine is a lifting device used to pull heavy objects horizontally, inclined, and up high, driven by an electric motor.
Sliding cages, dice are the connecting points of horizontal or vertical columns, or connecting corners to help create a solid shape for the canvas, or sound and light frames. Sliding cages use wheels that slide along truss pillars to help lift those structures from the bottom to the top. Iron or aluminum riser base.
The riser base is a base made of iron or aluminum alloy, with wheels attached to make it easier to move the column, with the role of fixing the legs of the truss frame and helping to balance the truss pillar thanks to the increased threads. pass.
The kickstand consists of 2 A-shaped struts connected to the truss. Just like the swingarm, the kickstand helps to fix the truss in a balanced position. The legs are often different lengths, depending on the terrain. The tip of the foot is connected to a shackle with increased teeth to catch on the truss frame system.
This is the accessory that comes with the truss frame that is very important in the installation of the stage LED screen. The arm will support the LED screen arrays from the back and help fix the LED screen to the frame.
The speculum is an accessory used to form a hook point mounted on the top of the truss column, which is the hoisting point for pulling the truss frame-up.
The connecting shackle is an accessory used to flexibly connect the components of the truss to each other, or of other mechanical parts.
Above are some shares about the Aluminum truss frames. Hopefully the knowledge that we share has helped readers understand more about this product. To learn more about truss products, click on Hoang Sa Viet to see more details!!!
10402 views
0985.999.345