The system is processing. Please wait a moment!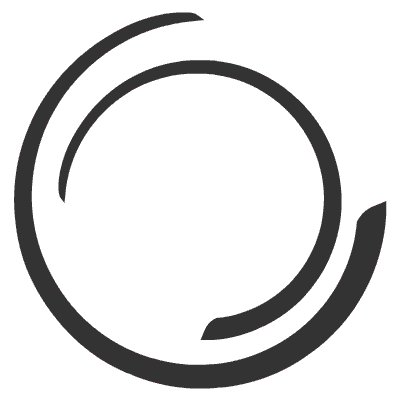 x
QUICK CONSULATION
Hoang Sa Viet will call you directly to advise you when leaving information
Event organization is being considered as one of the effective and cost-effective marketing methods. Why so? Not only helps improve brand recognition, but also helps businesses increase their prestige and professionalism in the eyes of partners and customers; Helps open up many new opportunities for businesses in the future.
Among hundreds of Event agencies, how to "Choose a face" to be a unit to "Send Gold"? What criteria evaluate the professionalism of an event organizer? If you have not found the answers to the above questions, please come to Hoang Sa Viet - a professional event organization company in Hanoi and many northern provinces.
Organize events in Bac Giang
Organize events in Bac Ninh
Organize events in Ha Nam
Organize events in Hoa Binh
Organize events in Hung Yen
Organize events in Hai Duong
Organize events in Hai Phong
Organize events in Nam Dinh
Organize events in Ninh Binh
Organize events in Phu Tho
Organize events in Quang Ninh
Organize events in Thanh Hoa
Organize events in Thai Binh
Organize events in Thai Nguyen
Organize events in Vinh Phuc
Although event organization is a new industry in Vietnam, it belongs to the group of industries with impressive growth rates in the past 5 years and is entering a period of strong development. The market potentials combined with the globalization trend promise many impressive breakthroughs for the event industry in the future.
Previously, Hanoi capital was associated with sports, entertainment, and commercial activities, and most events were organized by businesses themselves, because businesses were not clearly aware of the positioning and promotion. Now, the activities of organizing events in Hanoi are increasingly diverse: customer conferences, opening ceremonies, ground-breaking ceremonies, gala dinners, team building, wedding parties,...
Accompanying with strong economic development, fierce competition among businesses is a more careful investment in image and brand through event programs. They promote company promotion, take care of employees, get sympathy from partners & customers; Therefore, consulting with event companies to create attractive events is receiving much more attention. It can be said that event organization is a "new playground" for many businesses today to shape and build a professional image.
According to many surveys, about 80% of businesses are not satisfied and face many difficulties when organizing events themselves, typically:
The idea lacks freshness and creativity
Unable to control the part of organizational costs, incurred costs
The plan is not detailed or specific
Insufficient expertise to run the program
…
It is not natural that the event organization industry is growing strongly in many countries around the world. To organize a program of conferences, seminars, celebrations, ... professional success is not a simple matter for many businesses. Because there are many factors that are necessary to create a successful program:
Hardware equipment: Sound, light, LED screen, stage
Make a program script
Come up with ideas
Decoration of the stage hall
The staff running the program
Personnel attending and performing for the program
Media ideas
…
There is too much work for a non-specialist or representative of a few individuals to get everything done smoothly. A sketchy program is not simply an unsuccessful program but also leads to many other consequences such as: Not leaving an impression on guests, unprofessional company image, part of expenses & effort spent. There are no worthy results, even loss of many opportunities for cooperation and development in the future…
Established in 2011, Hoang Sa Viet owns a team of "experts" in the event organization industry. More than 11 years of operation, the name Hoang Sa Viet is becoming closer to customers, as well as more famous in the event organizers. With a methodical and professional working process, we have gained the trust and cooperation of thousands of large and small businesses. Up to now, Hoang Sa Viet has covered and has headquarters in major cities, including:
Ho Chi Minh City
Ha Noi capital
Phu Quoc Branch
Branch of Long An Province
Branch of Hung Yen province
In addition, we have a nationwide network of partners, which is a great strength to help Hoang Sa Viet easily have many backup plans; Ensure the speed, smoothness and success of every program.
During more than 11 years of operation, Hoang Sa Viet event organization used to organize various large and small-scale events with various types:
Year-end party - New Year's party
Groundbreaking ceremony - groundbreaking
Opening Ceremony - Inauguration
Founding Celebration
Program of seminars - conferences
Product launch events, sales opening ceremony
Team building program
Wedding party, birthday party
Music programs, gala dinner
…
Taking customer experience as a measure of success, that's why Hoang Sa Viet always perfectly meets all the strictest requirements from scale, content, script, equipment, decoration, organization cost. organization, the process of running the program, to taking care of customers after the end of the program, and providing many incentives if there is the next cooperation.
With a team of young staff well-trained in the event industry, we are confident to bring our partners and customers the best and most professional service experience.
Highlights, the young staff at Hoang Sa Viet made a super quick and detailed quote after only 1 hour of receiving the request; Handle all situations in favor of the customer.
Hoang Sa Viet owns a system of modern event equipment, which is checked, guaranteed and replaced every year; We also regularly update the most advanced equipment, meeting the diverse needs of many different customers. Currently, Hoang Sa Viet is fully available:
Sound and light system
Indoor and outdoor LED display
The stage is assembled quickly, conveniently, and very firmly
Space canvas house
Various types of tables and chairs for events
Other equally important equipment such as event parasols, star screens, red carpets, cannons, podiums, barrier posts, steam gates,...
Technicians who run equipment are highly qualified, thoroughly knowledgeable about each device, even the smallest, we always give dedicated advice and prioritize choosing for customers the equipment with the right features and capacity for each device. each type of event nature, suitable for each space and customer's budget, but still ensure the best quality for the program.
It can be said that the North is considered as the cradle which is the premise of Vietnam today. This place has experienced many different feudal dynasties of Dai Viet country. That has created a massive culture, unique and very different from province to province, creating a colorful and colorful canvas for Vietnamese culture.
The economy is growing rapidly, notably many provinces and cities have invested in and built large industrial parks. The increase in the number of industrial parks over time not only provides jobs for millions of Vietnamese people but is also considered a "fertile" market for companies in the event industry.
The need to promote regional and national cultural images as well as raise the level of product and business brands, together with taking care of employees' spiritual life, is increasingly focused; Therefore, the demand for organizing events in Hanoi and the northern provinces is much stronger.
Foreseeing that, Hoang Sa Viet expanded its branch in the North, in order to meet the diverse needs of event organization of customers. Currently, in addition to Hanoi capital, Hoang Sa Viet company accepts to organize events in many other provinces, including:
Hai Phong is one of the cities directly under the Central Government - It is a national grade 1 city, home to the largest seaport in the North; To be an important traffic hub with the domestic and international waterway, land, railway, and aviation transportation systems; It is the economic center of Vietnam.
Referring to Hai Phong, it is impossible not to mention the beautiful natural conditions, bringing many unique features of the tropical monsoon landscape. With such outstanding advantages, Hai Phong has been noticed and strongly developed by many investors.
Organizing events is an extremely effective bridge between business owners, partners and customers, helping to spread information and business image more widely.
✔ Organize events in Bac Ninh
Bac Ninh is famous for being the center of ancient Kinh Bac, a land of talented people and a place with a long culture. The special features when referring to Bac Ninh, we must immediately mention: Quan ho singing form in Bac Ninh was recognized by UNESCO as the representative intangible cultural heritage of humanity in 2009 and many famous festivals. other countries such as Lim festival, Ba Chua Kho Temple festival,...
It is also one of the provinces with many large industrial parks in Vietnam. There is a great demand in promoting the corporate image to employees, organizing many events to take care of employees' lives.
Hoang Sa Viet understands that, we expand the market to the North to best serve the event organization needs of our customers. Bac Ninh is considered a "fertile land" for companies providing event organization services.
✔ Event organization in Ha Nam
Located in the Northern key economic region, the gateway to the capital Hanoi, Phu Ly city is the economic - political - cultural center of the province. The main industry is cement and building materials; Many other handicraft industries such as: Weaving of silk and silk, lace craft villages, fabric production, towels, rattan knitting, handicrafts...
Attractive tourism potential with many ecological spots, ancient temples and modern 5-star hotel system for tourists.
✔ Organize events in Hoa Binh
Hoa Binh chooses tourism as a key economic sector, the province has proposed 11 solutions to promote tourism development in the 2021-2025 period. The province focuses on investing in infrastructure construction, market development policies, improving the quality of tourism products, promoting tourism, expanding links and cooperating in tourism development. And one thing is for sure, big events to introduce products/services will be invested heavily in the coming time.
✔ Organize events in Hung Yen
Mr. Pham Van Hieu, Deputy Director of the Department of Culture, Sports and Tourism of Hung Yen province said: Hung Yen has a lot of potential for tourism development, a favorable geographical location associated with the development of the Red River tourist route. . In addition, Hung Yen is the central province of the Red River Delta, a province with many values of historical and cultural relics, festivals, and traditional craft villages.
Bac Giang is a mountainous province, but there are also midlands and plains alternating. Industry is a potential economic sector, famous for Dinh Tram industrial park with an area of more than 100 hectares, in addition to nearly 10 other industrial clusters in districts and towns.
Tourism is also an industry with great potential, with a system of beautiful and famous interspersed forests, mountains, rivers and streams such as Cam Son Lake, Soi River, ...
✔ Organize events in Hai Duong
Many conferences were held in Hai Duong province, such as: "Conference to implement measures to promote regional linkage between provinces of Bac Giang - Quang Ninh - Hai Duong in the period of 2022 - 2025" or "The program on transforming digital transformation to realize the development aspiration of Hai Duong province".
Nam Dinh is a province with diverse and rich tourism resources, including natural tourism resources and humanistic tourism resources, capable of organizing various types of cultural and ecological tourism.
The province focuses on exploiting the potential of cultural economy in the field of art creation and performance, implementing the strategy of "developing Vietnam's cultural industries by 2020, with a vision to 2030".
Ninh Binh organized a series of activities to celebrate the great event "200 years of Ninh Binh title and 30 re-establishment of the province" organized by the provincial UND from March to the last months of 2022; Highlights include: Hoa Lu Festival, Mass Art Festival, Exhibition of Ninh Binh Antiquities - A Thousand Years of Culture, Exhibition of Socio-economic Achievements, Contest "Hoa Lu Beauty", Festival singing Xam Binh Binh expanded 2022.
Promising many opportunities for event service providers in Ninh Binh.
✔ Organize events in Phu Tho
Phu Tho has a brilliant culture for a long time, many famous cultural archeological sites, many pagodas and tombs, and it is impossible not to mention the Au Co national mother temple and the Hung temple relic. The long-standing traditional culture of the nation is still being preserved, the local cuisine is quite special, and the economy is growing. Too many strengths to develop the event organization profession here.
✔ Organize events in Quang Ninh
Quang Ninh is blessed with charming landscapes and beautiful islands that captivate tourists. As an economic center, a locomotive of the Northern key economic region. As a tourist destination rich in tourism potential, is a tip of the Northern tourism growth triangle that has been recognized by UNESCO as a world natural heritage and a world heritage site because of its geological and geomorphological value.
✔ Organize events in Thanh Hoa
Many activities will take place in Thanh Hoa province on the occasion of the 30th anniversary of the establishment of diplomatic relations between Korea and Vietnam. to attract Korean investors - This is a potential market of Thanh Hoa province in particular and the country in general. Therefore, in the coming time, the province will maximize its potential, advantages and strategic position for fast and sustainable socio-economic development.
✔ Organize events in Thai Binh
Thai Binh city is the economic, cultural and political center of Thai Binh province. It is the place where most of the major and important events of the province take place such as: 130th Anniversary of the founding of Thai Binh province, Thai Binh Culture, Sports and Tourism Festival,... Moreover, Thai Binh has been and continues to be actively embellishing the urban area, building a modern civilized city.
Craft village tourism is a type of general cultural tourism that is being maintained and developed more and more strongly. In addition, the province is creating all favorable conditions for businesses to study, learn and invest in the province in order to rapidly develop the economy.
✔ Organize events in Thai Nguyen
Thai Nguyen is located in the Hanoi Capital region, is one of the central provinces of the Northern Midlands and Mountains, has many strengths to attract domestic and foreign investors. Thai Nguyen has many great universities, such as: Medicine and Pharmacy, Pedagogy, Economics, Science, Agriculture and Forestry, Industry, Information Technology,... 12 colleges, 8 professional secondary schools and 30 vocational training centers located in the province.
These are very favorable conditions for the future development of the event industry.
✔Organize events in Vinh Phuc
The latest updated information in the Vietnamtourism 2022 newspaper is that Vinh Phuc is entering a period of renewal, improving the quality of tourism promotion and promotion activities, and promoting economic development. In order to promote well communication and propaganda about the land and people here to a large number of domestic and foreign tourists, Vinh Phuc invests heavily in product development and activities such as events to promote and stronger promotion.
With more than 11 years of experience in organizing thousands of large and small events, Hoang Sa Viet is proud to be the right choice, a reliable companion to create professional programs, enhance the image - brand. enterprise. Hoang Sa Viet is honored to have the opportunity to work with your business in Hanoi and other provinces in the North. Please contact the hotline number 0985 999 345 (Press key 2), for enthusiastic support!
0985.999.345