The system is processing. Please wait a moment!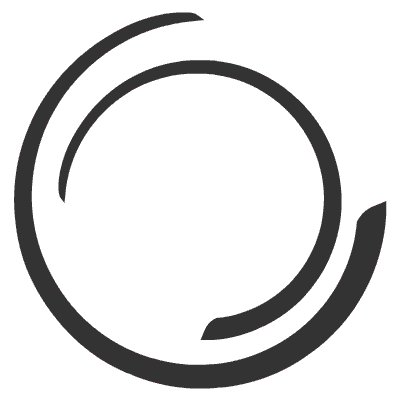 x
QUICK CONSULATION
Hoang Sa Viet will call you directly to advise you when leaving information
Outdoor eccentric umbrella , also known with many different names such as: eccentric rain umbrella, eccentric sunshade umbrella, 3m eccentric umbrella , ... Is an item dedicated to outdoor space, has Very effective weather protection. Helping users have a great experience, can enjoy the atmosphere but not affected by weather factors.
Today, the use of outdoor umbrellas is gradually becoming popular and almost indispensable for large outdoor spaces, such as cafes, swimming pools, restaurants, resorts, villas, etc. beaches, fairs, school yards,... With many different purposes, they are:
Sunshade and rain cover are very effective: This is the main use that umbrellas bring, bringing convenience to users. It is designed with a wide roof; Thick, durable and water-resistant fabric,... Helps the product achieve maximum effectiveness in shielding from the effects of the weather. Customers can comfortably participate in fun activities, eat and drink without having to worry about weather changes.
Outdoor decorations: Umbrellas come in many different designs, sizes and colors. So it helps to create a very effective highlight. Cafes or restaurants often take advantage of umbrellas to increase the attraction as well as create a new feeling for the space.
Products used for advertising: Instead of printing in monochrome colors, people take advantage of the roof to print logos, brand names, etc. Increase brand recognition. This is a very effective way to be applied by many large enterprises.
Use for gifts: Big brands or businesses often use umbrellas with their logo and brand name printed on the roof and send it to partners and loyal customers, considering it as a gift. thank you gift. This work achieves 2 purposes: Giving gifts to partners/customers and promoting the brand more and more widely.
✅ TYPES OF SURFACE SURFACES THAT ARE HOT IN THE YOUNG MARKET
Corresponding to the types of umbrellas will be different sizes designed flexibly to suit the needs of users. Here, Hoang Sa Viet invites customers to learn about the sizes of: hand-held umbrellas, large umbrellas (main center), large umbrellas (eccentric) and event umbrellas (very large ones) to learn more about different types of umbrellas. Popular umbrellas on the market today as well as choosing the most suitable size.
Hand-held umbrellas (personal umbrellas) are umbrellas that are only used by one person (holding them), often used for walking to cover the sun or rain. This umbrella is compact, lightweight, easy to use and quite convenient, including sizes such as:
Rain umbrella for 1 person: this type usually has a diameter of 90-100cm, the length when folded is about 17-20cm.
Rain umbrella 1-2 people: canopy design size 98-103cm depending on the model, suitable for 1-2 people, the folded size will fall about 28-29cm. In addition, this type also has a long handle with a size of about 120cm.
Rain umbrellas for 2-3 people: about 130-135cm in diameter, with this size only high-end long-handled umbrellas that cover the rain are available. This type is designed to be super sturdy, can bear up to 80kg.
The main center umbrella (whether the right center) is an umbrella with the body, canopy and legs lying on a straight line (coaxial). Although the righteous mind is often applied to shelter from the sun and rain for tourist destinations, beaches, resorts, events or household business activities, cafes,... Flexible sizes include:
Umbrella in the center of 2.4m
Umbrella in the center of 2.5m
Umbrella center center 2.7m
Umbrella center 3m
Umbrella center center 3.5
Umbrella in the center of 5m
An eccentric umbrella is a type of umbrella with a body lying on one side compared to the umbrella handle, widely used to cover the sun and rain for tourist destinations, beaches, resorts, events or business activities. households, cafes,... With flexible sizes including:
eccentric umbrella size 2m2
eccentric umbrella size 2m5
eccentric umbrella size 2m7
3m . eccentric umbrella
eccentric umbrella size 3m2
eccentric umbrella size 3m5
Eccentric umbrella size 3m7
Eccentric umbrella size 5m
Depending on the nature of the event, customers choose the right type of event umbrella. Although events come in many different sizes including:
Umbrella event diameter 10m
Umbrella event diameter 14m
Whether the event is 20m in diameter
Umbrella event diameter 30m
Or whether the event is tailor-made
Most of the popular umbrellas on the market today are composed of 3 parts, the canopy, the frame and the base. Each part often uses different types of materials to meet the needs of customers
The frame of the umbrella is the part that supports the canopy, bearing the force and the wind. On the market today, there are many different types of umbrella frames such as steel frames, aluminum frames, iron frames, etc.
- Iron frame: most umbrella products are used with this material. Iron has good electrical conductivity and thermal conductivity and is relatively cheap compared to other materials. However, it is easy to rust when exposed to rain water for a long time. To limit this trait, manufacturers are allowed to use a layer of paint (imitation wood paint) or powder-coated iron, both to make the iron frame more durable and to increase the aesthetics of the umbrella.
- Aluminum frame: aluminum is a material that is increasingly popular today because of its lightness and durability, good electrical and thermal conductivity and especially colorfastness over time, no rust. Therefore, rain umbrellas using aluminum frames are often much more durable than iron frames. However, in terms of price, the aluminum frame is slightly higher than the iron frame, but it will last longer, so customers can consider it.
It must be said that of all the fabrics on the market today, polyester fabric is still the most popular and favorite choice. This is a fabric with a very durable and strong structure, good heat resistance, waterproofing and relatively cheap price. In addition, polyester fabric is also quite outstanding in its ability to resist bacteria, mold and absorb moisture extremely well.
200G . Polyester Tarpaulin

250G . Polyester Tarpaulin
The large umbrella stand is the bearing part of the entire umbrella frame and canopy, and at the same time bears the weight of the wind to prevent the umbrella from falling. Therefore, people often use Marble as a material to make the base of the umbrella. Marble, also known as marble, is a metamorphic rock from limestone, with a non-schist structure.
The outstanding advantage of this stone is that it has vivid natural veins and brighter colors than any other stone, helping to create a luxurious and elegant beauty that brings a feeling of relaxation and coolness.
On the market today, umbrellas are produced with many characteristic colors, suitable for the location, space and decoration of each context. Colors of umbrellas include: Wine red, Dark green, Rice white, Khaki.
Wine red color symbolizes emotion, enthusiasm and love. With luxurious spaces and showing warmth, this is definitely the right choice. Wine Red is quite prominent on the space background, creating accents and attracting the eyes of guests.

Dark green represents adaptation, luxury and mystery. Dark green is used quite a lot in the event environment, in spaces with a slightly "cold" direction, which is also the harmony of nature, freshness and vitality.

Rice white color is quite prominent on all color backgrounds, creating a sense of elegance, courtesy and lightness. Rice white umbrellas are often used to make cafe umbrellas, umbrellas for villas, resorts and sometimes appear in events.

Khaki is also known as tawny yellow, or light brown with light yellow. If Rice white makes umbrellas dirty quickly and easily loses their inherent aesthetic beauty, Khaki is the puzzle piece for this disadvantage. Khaki umbrellas are quite harmonious and stand out in a space of many colors, and at the same time highlight the polite, elegant and gentle beauty, but it will be difficult to notice stains when the umbrella is dirty.
Large outdoor umbrellas and umbrellas are widely used in the life and business of companies, businesses and households. Depending on different purposes, customers choose the right umbrella product. In addition to excellent sun and rain protection, the designs of sun and rain umbrellas are also very diverse and eye-catching. Therefore, customers easily see umbrellas appear everywhere.
Umbrellas for the family
Umbrellas for cafes, gardens
Umbrellas at resorts, hotels, outdoor beaches
Umbrellas at supermarkets, hospitals, schools
Umbrellas in parking lots, sidewalks
Umbrellas for grocery stores, or mobile shops
Hoang Sa Viet is a unit specializing in manufacturing and distributing cheap sun and rain umbrellas that are popular in the market with many different models and types such as eccentric umbrellas, center umbrellas, sun umbrellas. Large rain for customers to choose.
If you are in need of renting or buying umbrellas, please contact Hoang Sa Viet immediately via Hotline: 0985.999.345
SEO keywords:
parasol (5400)
eccentric umbrella (2400)
umbrella (1900)
sun umbrella (1900)
rain umbrella (1300)
parasol (800)
outdoor parasol (1000)
eccentric cell (1000)
rain umbrella (1000)
coffee shop umbrellas
travel cover mandarin ca phe
travel to cover
though the event
cheap umbrellas
umbrella cafe
though the cafe
square eccentric umbrella
O square eccentric
large rain umbrella
large sun umbrella
3m . square eccentric umbrella
umbrella coffee shop
umbrella umbrella
garden umbrella
danang umbrella
0985.999.345