The system is processing. Please wait a moment!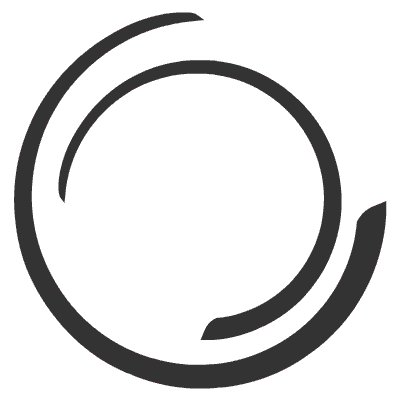 x
QUICK CONSULATION
Hoang Sa Viet will call you directly to advise you when leaving information
Discover Top 11 Behringer Speakers For Stage Sound
Price: Contact
Status: Stocking
Contents Table of Contents
Behringer is a German audio equipment company founded in 1989. In 2007, Behringer was ranked as the 14th largest manufacturer of audio equipment and musical instruments in the world. The speaker lines of this famous brand are known as products in the mid-range price segment but ensure quality and have many outstanding features. Therefore, Behringer's products are widely distributed and well received by many customers.
Behringer is famous for its diverse line of speakers to serve the needs of customers such as speakers for stage sound, speakers for hall sound, .... In the following article, Hoang Sa Viet invites customers Discover the Top 11 Behringer Speaker Series For The Most Common Stage Sound to be able to make a choice for the most suitable product
The Behringer B1200-Pro speaker , also known as the Behringer electric Sub, is considered the youngest in the Eurolive-Stories Bass speaker product line of the famous audio equipment manufacturer Behringer.
This is a speaker line that stands out thanks to its low bass response with a wide frequency range from 45Hz - 180Hz, frequency response range (60Hz - 130Hz) giving the sound depth and its own identity. Besides, the 2-way stereo construction allows for the perfect sound output.
In addition, like the "elder" products, "this youngest brother" also uses Class D technology that allows the sound to be always extremely strong, without distortion or breaking. At the same time, Class D technology also contributes to making the device save power, reduce heat, and save unnecessary loads.
This is really a flexible product line suitable for bass frequencies. Its flexibility and individuality are used a lot in performances, outdoor exchanges or for the hall sound system that Hoang Sa Viet wants to send to customers.
The Behringer B1500XP speaker is a product line with a dominant black design, bringing nobility and luxury to customers. The outer shell of the speaker is designed and constructed from special materials to avoid diffraction and affect sound quality.
Like other speakers, the B1500XP offers optimal low-frequency reproduction and stereo interference that makes the B1500XP suitable for home karaoke, auditorium, business, etc.
The speaker is equipped with a 3000W Class D amplifier that helps the speaker have outstanding characteristics. In addition, the LF low-frequency transducer produces warm and powerful deep basses. Inside the speaker, there is a phase switch for the purpose of controlling the speaker's performance in the most economical way, the buttons help customers control the speaker according to their wishes.
The Behringer B1800XP is a line of active speakers using modern Class D technology, a revolutionary technology in audio systems, it delivers a source of excellent sound, high quality, but still retains the lightness. The speaker is equipped with a 3500W power amplifier, a 2-way speaker with a bass size of 18" and an amazing range of specialized features.
Behringer is proud to incorporate world-renowned, tailor-made TURBOSOUND amplifier and speaker technology into exceptional products to achieve high-quality sound reproduction. The product deserves to be one of the speaker lines that make a difference of this famous brand, not only suitable for conferences and seminars but also chosen by many artists to tour domestically and internationally.
Another choice for stage sound is the Behringer DR110DSP speaker line . Bringing in all the outstanding features of the DR code table such as active speakers (constant power) with a maximum speaker capacity of 1000W, 10" bass drivers and 1.35" treble drivers, meet the power almost full range (55Hz, 19kHz) and wide dispersion pattern (90'H and 60'V) plus a built-in kit for wireless bluetooth connectivity. Convenient, easy to move and easy to use make the DR110DSP the optimal choice for customers in the mid-range price segment.
The product is suitable for stage speakers, in cultural performances, concerts, ...
Just like its brother, the Behringer DR112DSP speaker line also has the same features and characteristics but is more upgraded, so the price is also "slightly better".
This speaker line has a larger size (12" bass driver and 1.35") treble driver for clearer bass and better sound quality. The product offers 4 sound profiles (Music, Live, Speech and DJ/Club), that's why DR112DSP is chosen by many customers, especially in stage sound, performance. ,...
The Behringer DR115DSP is a cost-effective single-power PA loudspeaker that packs big sound and impressive features, a near-full frequency response (50Hz – 19kHz) and a wide dispersion pattern (90'H and 60Hz). 'V) equip this loudspeaker for critical PA and FOH applications. The DR115DSP features a built-in 2-channel mixer with XLR-1/4" combo inputs – in addition to simply plugging in a mic or instrument, streaming music wirelessly via Bluetooth.
The DR115DSP is not only powerful and portable, but also smart, giving you four sound profiles (Music, Live, Speech and DJ/Club) and seamlessly integrating with your room and equipment. If you're looking for portability and ease of use at a good price, it's hard to beat the Behringer DR115DSP.
| | |
| --- | --- |
| Maximum capacity | 1000W |
| Bass driver | 15'' |
| Treble driver | 1.35'' |
| Frequency | 50Hz – 19kHz |
| Sound dispersion | 90'H and 60'V |
| Pole socket | 35mm |
| Connect | XLR |
Speaker B2520 Pro is a speaker line from the famous Behringer brand of the Portable Speaker line. The speaker has a size of 465mmx1185mmx482 so it has a fairly heavy weight of 47.2kg with a dominant, luxurious and powerful black design, the yellow logo highlight gives the user a unique and innovative feeling. In addition, the speaker is designed with a handle in a light style, easy to transport, giving customers the most optimal feeling when using.
On the inside, the B2520 Pro sets up dual 15" drivers, providing a dynamic sound range, deep bass, ... appealing to listeners, frequency response from 50Hz - 18kHz, with a level Ultra-high sound pressure up to 99dB….
Speaker suitable for stage sound, outdoor performance, ...
The VP 1800S subwoofer is suitable for PA applications with 400W power, outstanding sound quality with ultra-wide bandwidth, accurate reproduction of clear and powerful low frequencies.
Behringer speakers are manufactured according to German technology, which is an ultra-woofer, large capacity, super light, convenient for transportation. Products of this category.
| | |
| --- | --- |
| Maximum capacity | 550W |
| Connect | XLR, TRU |
| Sensitivity SPL | 126dB@1m |
| Frequency range | 55Hz to 20kHz |
| Size | 690x440x335mm |
| Weight | 20.5kg |
The VP1520 is a great combination of beautiful design and professional sound for indoor or outdoor spaces, including hall sound.
This is one of Behringer's high-end products launched and received a lot of positive feedback, with a high-end 600W of power and a 24-bit signal processor for high sound quality. 368mm bass driver and 44mm treble driver are designed with advanced technology
| | |
| --- | --- |
| Frequency response | 50Hz – 18kHz |
| Rated power | 300W |
| Maximum capacity | 1200W |
| Impedance | 4 Ohms |
| Sound intensity | 96 dB |
| Cut-off frequency | 200Hz / 1.8kHz |
| Bass driver | 15W250A8x368mm |
| Treble driver | 44T30A8x44mm |
| Size | 465x700x482 |
| Weight | 30kg |
Continuing a "super product" from Behringer - Behringer VP1220 speaker series . The product is a great combination of quality speakers at an affordable price, suitable for a wide range of customers to bring the best audio experience.
The speaker belongs to the active speaker series (constant power) with a wide frequency response from 50Hz - 20kHz, operating with a peak power of 800W, a 12" bass driver and a 1.75" treble driver for sound reproduction. Clear, vivid sound.
In addition, a plus point for this product line is the design. The product is designed with a tough, strong appearance to help protect the condition and internal components, is one of the compact speakers, beautifully designed and has received a lot of praise from experts. family.
If customers want to choose a stage sound solution, they can immediately come to the Behringer VP2520 speaker line , which is not too different from its "brother" VP2520 Pro but the price is "easier to breathe" than one. little.
The speaker works well with a power rating of 500W and can reach a maximum power rating of 2000W. This is a 2-way speaker consisting of 1 treble and 2 bass drivers with dimensions of 4.5cm and 38.5cm, respectively, using a titanium membrane that allows to push the sound frequencies up without breaking, plus the design in the form of a unique horn that can spread at a wide angle of 70 degrees while preserving the original sound. The speaker is suitable for the frequency range -40Hz to 20kHz, with a pressure level of 96db, in addition, there are 6 connection jacks that allow easy connection of devices.
246 views
Gửi đánh giá của bạn cho sản phẩm này!
Hiện chưa có đánh giá nào về sản phẩm này!
0985.999.345