The system is processing. Please wait a moment!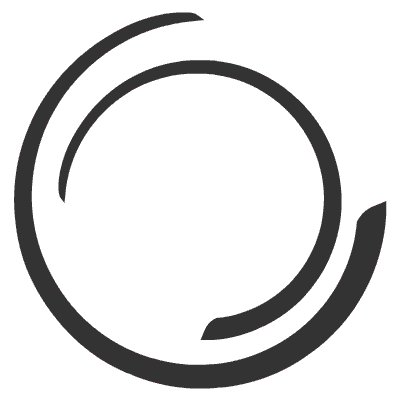 x
QUICK CONSULATION
Hoang Sa Viet will call you directly to advise you when leaving information
✅ THE IMPORTANCE OF STAGING IN AN EVENT
There is no doubt that staging has significant roles to play in many different types of events, including galas, parties, concerts, performances, weddings, and fashion shows. Stages not only can act as decor but also can make or break any events. Without any further ado, we will list several reasons why a successful event needs a well-built and stunning staging.
Stages can help to make a specific segment in your event outstanding. This really depends on how you set up your staging layouts to provide audiences with a better view experience of any content that happened in your program

When it comes to diving or establishing areas that are restricted to ensure that the flow in an event can go smoothly. In events such as fashion shows or performances, stages can provide performers with a much larger space to move around without any worry of getting interrupted by spectators.

Another great benefit of staging is that the modular stage system is extremely versatile and portable, which can be set up both indoors and outdoors, depending on the needs of any event. Thanks to the portability of the modular stage system (MSS), the system is extremely easy to assemble and disassemble. Thus, an event organizer is not limited to customizing the stage according to the plan.
Although staging systems in modules provide users plenty of advantages, it is essential to inform your suppliers that what type of platform that you need, the size, and the purposes of your stage to make the best use of the portable stage. Hoang Sa Viet is one of the largest suppliers for the mobile stage in Vietnam, with many branches in Ha Noi, Ho Chi Minh City, Binh Duong, Dong Nai, Vung Tau, and Phu Quoc.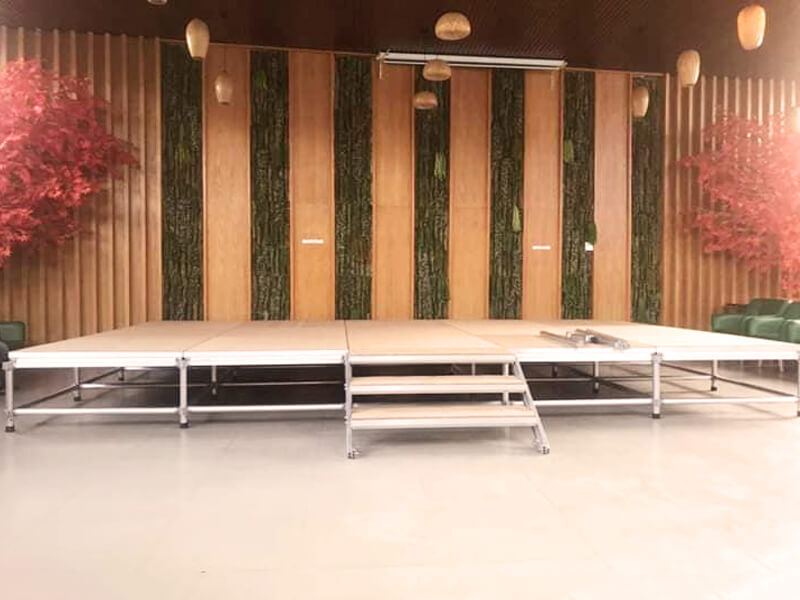 ✅

TYPES OF PLATFORM STAGE RENTAL OFFERED BY HOANG SA VIET
✔ Standard portable staging rental
The standard stage systems are usually used for stages that have common shapes such as rectangle and square. These stages are often utilized in events such as groundbreaking ceremonies, opening grand, new-school-year ceremonies. The layouts of such stages are basic and do not have an arch at the end of each stage and high demand in aesthetic quality. The portable stage equipment for this type of stage usually includes support systems and stage decks. In terms of support systems, they are made out of iron and aluminum alloys and can be set up and taken apart easily. In terms of stage decks, they are standardized according to the internal size of 1.22mX1.22m, and each deck panel is made of special material that can bear a weight of 300-400kg per stage for stationary objects per deck. Stage carpets can be used to provide the stage with a better aesthetic look and customized depending on the purposes of an event.
Price list for portable stage rental (Automation)
✔ Special 3D design stage
A high–end version of standard portable stage systems. This type of stage can be freely customized in shapes according to customers' ideas. The stages can simulate any shapes such as rivers, the moon, the sails, and so on that are usually in important and big events such as fashion shows, catwalks, and runways. Stage supporting systems are produced in-house from Hoang Sa Viet truss manufacturer, ensuring the highest quality with international standards. Stage decks are made of special laminated wood topped with tempered glass. All together, lend the stage surface a stunning look that can provide a beautiful reflection with lights.
✅

THINGS TO CONSIDER WHEN RENTING OUTDOOR OR INDOOR PORTABLE STAGE
✔ Size of mobile staging
The area of a portable stage plays an important role in the overall look of any event. Portable stage systems usually occupy 10-20% of the total event space. The number of performers on the stage is another important factor that is needed to take into consideration. The size of the stage needs to be calculated carefully to accommodate all the population of performers. With many years operating as a stage rental supplier and event management company, we calculate the area of a stage according to the followed formula: 4.2m2 * the maximum number of performers. The most common sizes for an indoor or outdoor portage stage are 6mX4m; 8mX5m; 10mX6m; 15mX8m, and 20mX10m.
✔ The appropriate design for a portable stage.
The variation of a stage design depends on the themes and purposes of each type of event. As we mentioned above, for a primary event, the design of a stage is usually simple in rectangle or square shapes. For the event that requires a complex or sophisticated design, 3D design portable stages are the most suitable for such events.
✅

PORTABE STAGE PRICE LISTS OF HOANG SA VIET
| | | |
| --- | --- | --- |
| Stage Size | Standard Portable Stage | Special 3D Design Stage |
| Stage < 24m2 | 180,000 VND/m2 (Brand-new Stage Carpet) | 350,000-550,000 VND/m2 |
| 24m2 < Stage Stage < 32m2 | 160,000 VND/m2 (Brand-new Stage Carpet) | 300,000-450,000 VND/m2 |
| 32m2 < Stage < 60m2 | 155,000 VND/m2 (Brand-new Stage Carpet) | 250,000-400,000 VND/m2 |
| Stage > 60m2 | 150,000 VND/m2 (Brand-new Stage Carpet) | 200,000-350,000 VND/m2 |
For more information, please contact Hoang Sa Viet Company via phone number: 0985.999.345 ext 2 for Sales Department.
✅

PICTURES OF PORTABLE STAGE RENTAL PROVIDED BY HOANG SA VIET
0985.999.345