The system is processing. Please wait a moment!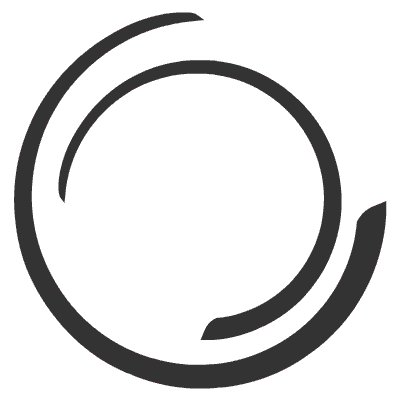 x
QUICK CONSULATION
Hoang Sa Viet will call you directly to advise you when leaving information
EVENT TRUSS TENT RENTAL FOR HIRE
Tents with truss systems are irreplaceable for events such as groundbreaking ceremonies, opening grand, or weddings. Truss tents with roof systems are assembled from portable truss systems. The top covers for truss tents are made from waterproof and thermal insulation materials. Hoang Sa Viet is the leading company in manufacturing truss structures or truss systems in Vietnam. Aluminum alloy truss tents from Hoang Sa Viet have been available in many provinces in Vietnam
Moreover, we have many suppliers across Vietnam, such as Ha Noi, Ho Chi Minh City, Binh Duong, Dong Nai, Vung Tau, and Phu Quoc. We offer packages of event equipment with competitive prices and high quality.
Hoang Sa Viet currently offers three main tents with truss systems with different truss dimensions.
Tents with supporting system dimensions of 4m-6m-8m: these truss tents are assembled from many aluminum alloys systems and grey tent covers. These tents are the best used for small events which can accommodate a small population of guests. These tents are suitable for weeding.
Truss tent with truss system of 200x200: the truss tents are supported by aluminum alloys truss systems. Thanks to the simplicity in designs, these truss tends are usually used for fancy weddings or exhibition tents. Tents with truss system for event
Truss tents with truss dimensions of 10m-12m-16m-20m: this is the biggest type of truss tent we can provide. The size of truss tents can be adjusted according to the client's needs ranging from 10m to 32m. This type of truss tent can be used for important events with a large population of guests. The Truss system for this type of tent is usually made of steel, and we are applying new materials ( Aluminum Alloys 6061) for the truss.
Hoang Sa Viet company has been a leading company in manufacturing truss systems and providing solutions for professional event management. Hoang Sa Viet is a company with an international fund and professional team trained and studied from abroad; we can guarantee the best professional services for our customers. We offer different truss structures for staging and tents with different diameters. Besides offering truss tent rentals, we also provide customers with sound rental and light rental packages at competitive prices.
Price list for truss tent rentals with 8m width (truss system of 200X2000)
| | | | | |
| --- | --- | --- | --- | --- |
| Dimensions | Number of compartments (frame) | Total area | Unit price (space) Total | cost (VND) |
| Horizontal 8m x depth 6m | 1 | 48m2 | 6,500,000 | 6,500,000 |
| Horizontal 8m x depth 12m | 2 | 96m2 | 5,000,000 | 10,000,000 |
| Horizontal 8m x depth 18m | 3 | 144m2 | 4,500,000 | 13,500,000 |
| From 4 rooms or more | Unit price per m2 | 144m2 or more | 65,000 | 65,000 VND/m2 |
Price list for truss tent rentals with 10m width (truss system 300x 420)
| | | | | |
| --- | --- | --- | --- | --- |
| Dimensions | Number of spaces (frame) | Total area | Unit price (space) ) | amount (VND) |
| Horizontal 10m x depth 6m | 1 | 60m2 | 6,500,000 | 5,000,000 |
| Horizontal 10m x depth of 12m | 2 | 120m2 | 5,500,000 | 11,000,000 |
| Horizontal 10m x depth of 18m | 3 | 180m2 | 4,500,000 | 13,500,000 |
| From 4 times or more | Calculated m2 | 240m2 or more | 65,000 | 65,000 VND / m2 |
Price list for truss tent rentals with 12m width
| | | | | |
| --- | --- | --- | --- | --- |
| Dimensions | Number of booths (frame) | Total area | Unit price (space) | To money (VND) |
| Horizontal 12m x depth 6m | 1 | 72m2 | 7,000,000 | 7,000,000 |
| Horizontal 12m x depth 12m | 2 | 144m2 | 6, 000 000 | 12,000,000 |
| Horizontal 12m x depth of 18m | 3 | 216m2 | 5,000,000 | 15,000,000 |
| From 4 times or more | Calculated m2 | 288m2 or more | 65,000 | 65,000 VND / m2 |
Price list for truss tent rentals with 16m width
| | | | | |
| --- | --- | --- | --- | --- |
| Size | Total time (frame) | Total area | Price (period) | Amount (VND) |
| Horizontal 16m x depth 6m | 1 | 96m2 | 9,000,000 | 9,000,000 |
| Horizontal 16m x depth 12m | 2 | 192m2 | 8,000,000 | 16,000,000 |
| Horizontal 16m x depth 18m | 3 | 288m2 | 7,000,000 | 21,000,000 |
| 4 spaces or more | Calculate m2 | 384m2 or more | 65,000 | 65,000 VND/m2 |
Price list for truss tent rentals with 20m width
| | | | | |
| --- | --- | --- | --- | --- |
| Size | Number of spaces (frame) | Total area | Unit price (time) | amount (VND) |
| Horizontal 20m x depth 6m | 1 | 120m2 | 10,000,000 | 10,000,000 |
| Horizontal 20m x depth of 12m | 2 | 240m2 | 9,000,000 | 18,000,000 |
| Horizontal 20 x depth of 18m | 3 | 360m2 | 8,000,000 | 24,000,000 |
| From 4 times or more | Calculated m2 | up m2 | 65,000 | 65,000 VND / m2 |
0985.999.345