The system is processing. Please wait a moment!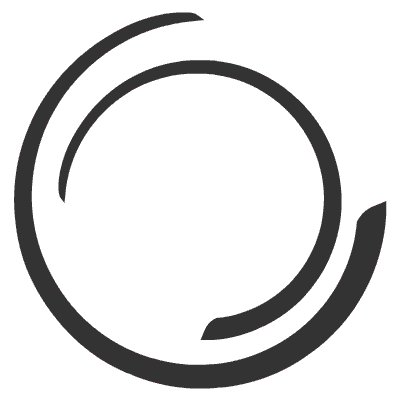 x
QUICK CONSULATION
Hoang Sa Viet will call you directly to advise you when leaving information
TOP 10 BEHRINGER MIXER YOU SHOULD KNOW
13/05/2020
Behringer is a German audio equipment manufacturing company founded in 1989 by founder Uli Behringer. Behringer ranks as the 14th largest manufacturer of musical instruments in the world. The Mixer lines that this company produces are applied with new sound processing technologies, helping to produce excellent sound quality. The sound that the Behringer mixer brings is very realistic and vivid when it works in harmony with other audio equipment to create the clearest, best sounds to please users and listeners. Here are some of our suggestions about the Behringer Mixer product lines being distributed on the market today.
This is an Analog Mixer with 12 inputs, a USB audio interface and a wireless option. This USB port allows you to easily connect to a computer for recording. This series of mixers is equipped with a 3-band EQ engine and small sliders along with closed-loop rotary control. Routing flexibility, including 2 AUX send per channel and two subgroups with separate outputs make it easy for users to integrate into setups.
Behringer QX1204USB Mixer Series Specifications

Input port number

Total: 12 ports

Mono: 4

Stereo: 2

USB

2-in / 2-out

Mix / Effect Buses

2/2

Subgroups: 2

Mic Preamps/ Mic Preamps

Xenyx mic preamps: 4

Phantom Power/ Phantom Power

+48V

EQ Section/ EQ Tool

Mono channel/mono channel: 3-band with sweepable midrange/midrange band)

Stereo channel/multi-channel: 3-band fixed/band-fixed

Compressor/ Compression

4

Wireless/ Wireless

Built-in wireless mic capability/ built-in wireless Mic capability: 2 channels

AUX Sends/ AUX Sends

1/1

Aux Returns/ AUX Returns

FX returns/ FX returns: 2 stereo

Effects/ Effects

Klark Teknik FX processor: yes

Metering/Measurement

8 segment LEDs/8 segment LEDs

Weight

5.75lb (2.6kg)
Behringer XENYX 1832USB is an Analog Mixer with outstanding features such as: 1832USB has an onboard 9-band graphic equalizer that effectively eliminates howling, this Mixer series is designed to be extremely flexible to handle Signal processing quickly during performances or recording in the studio for professional sound quality. In addition to the USB interface (built-in audio), this mixer is also capable of recording all your editing software and you can turn your computer system into a complete home studio with high performance.
Behringer XENYX 1832USB Mixer Specifications

Mixer Type

Analogue

Number of channels

6 mono, 4 stereo

Frequency response

10Hz to 200kHz

Mixer sensitivity

130 dB

Electricity supply

120V~240V 50Hz/60Hz
​
The Behringer 2442USB mixer has 24 inputs allowing you to mix and match audio processing devices and route the audio to multiple outputs, so it's easily suitable for audio systems in assemblies. High-end wedding conference, medium-sized stage sound, etc. With high signal compression and high efficiency, customers can easily check and control mixing operations. signals from many different devices quickly and smoothly.
Product Specifications: Mixer Behringer XENYX 2442USB

Mixer Type

Analogue

Number of channels

6 mono, 4 stereo

Operating frequency

10Hz to 200Hz

Product sensitivity

130dB

Connector

Mic

Electricity supply

20V~240V 50Hz/60Hz

Power Consumption

50W

Product weight

5.9Kg

Mixer Dimensions

136 x 418 x 438 (mm)
This Mixer series is Behringer's high-end Analog Mixer line, it possesses a great feature system, suitable for performance stages or small and medium event stages. This mixer system is equipped with top quality high-end components, the mixer frame uses good metal material, so it is quite durable and capable of withstanding high sound intensity when used for a long time. . This series of mixers has extremely low power consumption and 60mm faders for quick and precise handling. The product has a built-in mute switch available on all channels.
XENYX UFX1604 is one of the best compact 16-input, 4-bus Analog Audio Mixers you'll ever hear with high-end XENYX, One-Button Compressor, 4-Button Mono - British Channel EQ with Mids with dual-scanning capabilities - and a state-of-the-art 24-bit Multi-FX processor. This line of Mixers provides the state-of-the-art tools you need to create stunning, professional-quality sound recordings. Alternatively, you can use the UFX1604's built-in 16-track USB recorder to record your performances directly to a USB stick - or your computer.
Behringer XENYX UFX1604. Mixer Specifications

Microphone Input:

8

Type:

XLR, electronically balanced, the discrete input circuit

Mic EIN

(20Hz - 20kHz)

Increase range:

+10 dB to +60 dB

Maximum input level:

+12 dBu @ 10 dB Gain

Impedance:

2.06kΩ Balance

Signal-to-noise ratio:

112 dB A-Weighted

Distortion (THD + N):

0.0045 %

Phantom Power:

+48V, Switchable Channels Per Mic

Hi-Z input impedance:

1M

Impedance:

20kΩ Balanced, 10kΩ Unbalanced

Gain range:

-10 dB to +40 dB

Maximum input level:

30 dBu

Stereo Input Type:

1/4'' TRS Connector, Balanced

Impedance:

20kΩ Balanced, 10kΩ Unbalanced

Gain range:

-20 dB to +20 dB

Maximum input level:

+22 dB

Type:

RCA . connector

Impedance:

10kΩ

Maximum input level:

+22 dBu

Short:

80Hz / ± 15 dB

Medium Flat :

100Hz to 2kHz / ±15 dB

Average height:

400Hz to 8kHz / ±15 dB

Tall:

12kHz / ± 15 dB

Low cut:

80Hz, 18 dB/oct.

Short:

80Hz / ± 15 dB

Low average:

300Hz / ± 15 dB

Average height:

3kHz / ± 15 dB

Tall:

12kHz / ± 15 dB

Weight:

7.3 kg

Size

105mmL x 445mmW x 547.5mmD

Width:

445 mm
This is a line of Mixers suitable for home karaoke systems or small conference rooms. The product is compactly designed with 12 Audio inputs, 1 USB port, 1 MIDI port, 2 XLR main ports and 2 AUX outputs. This series of Mixers have the ability to save all previously installed configurations and allows you to use and customize as you like. This Mixer line is considered to be a fairly simple Mixer line, but it produces quite good and authentic sound quality, if you use this Mixer in your home karaoke system, you don't need to use it anymore. What amp does it support?
Specifications of the Behringer XR12. Mixer

Type

Digital

Number of Channels

12 channels

Input - Mic Preamps

4 x XLR-1/4" combo

USB

1 x USB Type-A (flash drive)

Computer connection

Wi-Fi, Ethernet

EQ range

100-band real-time analyzer (RTA)

Effect

4 stereo effects/engine patterns including delay, chorus, dynamics, Lexicon reverb, flanges

Size

3.7x5,9x13.1

Weight

5.3 lbs
With 12 bus digital mixer, 18 channels controlled via Android/Ipad tablet system with 16 inputs, built-in wifi module and multi-channel Audio USB interface to help users control functions directly. mixer functionality without the need to set up and configure an external router. The XR18 gives you the freedom and freedom to focus on tuning your sound system. Using this mixer system will allow you to move to the location of the audience so that you can experience the sound as the audience is listening. The special advantage of this mixer is that you can adjust the monitoring wedges directly from the artist's perspective - or better, allowing them to mix their own IEMs and floor monitors. through their own tablet.​
A powerful digital mixer with the ability to handle a wide range of 40 channels, 25 buses and up to 152 signal sources, this mixer is suitable for use in large-scale events or performances. You can easily control all parameters of the sound directly on the X32 Producer with the 800 x 480-pixel screen interface. This product line also incorporates networking features and can be controlled remotely.
Use the X32-EDIT for PC/Mac/Linux app, X32-MIX for iPad, X32-Q for iPhone/iPod touch, and X32-Q for Android to control mixes from anywhere in your auditorium. With 16 mic preamps and dual AES50 ports, the X32 Producer series becomes the ideal choice for processing the sound of your audio system.
Mixer Behringer X32 is Behring's high-end digital mixer line, this mixer line is commonly used in large sound systems that require high sound quality and manipulation. This mixer is equipped with a remote control feature so you can easily manipulate and move. Equipped with 40 input lines, 32 Mic preamps and a 25 bus digital mixing console. Featuring 25 fully automatic 100m-long faders that allow the user to gain greater control and management of the system, the mixer features 16 XLR outputs with 6 additional inputs. USB 2.0 audio interface, 7-inch high-resolution LCD screen, so it's easy for users to observe and manipulate. In addition, the product also has a special advantage in that the 40-bit floating-point DSP has unlimited dynamic range, is not overloaded, and has almost zero audio delays.
This mixer series is Behringer's high-end digital mixer series with 48 channels, 28 Buses with 24-fader 100mm control surface and 10'' touch screen. Remote I/O connectivity for up to 144 inputs and outputs on 3 AES50 ports featuring Klark Teknik's SuperMac technology for ultra-low latency. The Wing console uses a large capacitive touchscreen interface that uses touch-sensitive rotary controls for easy operations. You can learn more about this Mixer line here.
Above are some of our shares about the Behringer Mixer lines. If you are in need of choosing the right Behringer Mixer for your sound set, please contact us immediately. Hoang Sa Viet is a unit specializing in providing genuine imported Behringer Mixer lines. When you choose our products, you will always receive enthusiastic advice from our consultants, a clear warranty-maintenance regime, good preferential policies. As a reputable unit with a strong foothold in the market, we always try to bring the best value to our customers.
3409 views
0985.999.345