The system is processing. Please wait a moment!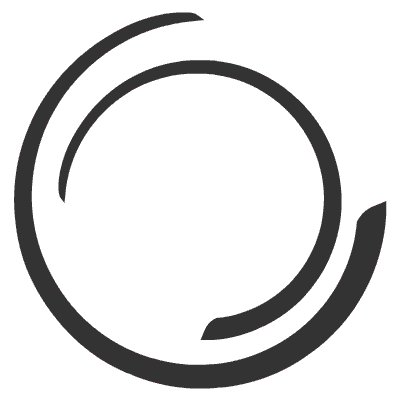 x
QUICK CONSULATION
Hoang Sa Viet will call you directly to advise you when leaving information
Current Famous Yamaha Mixer Series
Price: Contact
Status: Stocking
Yamaha is one of the world's leading famous brands of audio equipment, in which it is impossible not to mention Mixer . The mixer produced by this brand is highly appreciated by technicians in the audio world for its ability to mix and process sound as well as the variety of types and designs. It is applied more and more widely in big events (liveshow music, festival, ...), discotheque, karaoke... to produce great sound at will. In the following article, we will introduce to you the most popular Yamaha Mixer series on the market today in order from normal to high-end so that you have the most overview of the Yamaha Mixer. .
The groundbreaking new product line, the TF Mixer, features a TouchFlow operating mechanism that allows users to respond to music and performers on stage with unprecedented speed and ease. The design of the high-quality I/O ack has made this compact digital mixer suitable for a wide range of audio applications. The greatest success of the TF series of digital mixers is the combination of Selected Channel and Centrilogic interfaces for efficient operation and touch screen technology to provide an improved experience in mixing console operation. . The presets and scenes are elegantly designed, the operation and setting are smooth, and the software applications are integrated into the whole system. All these elements make up the TouchFlow operating mechanism, a new concept in the Mixer interfacefor a wide range of users in the audio world.
As a product of the Mixing Console TF Series, the TF1 digital mixer is designed to be compactly used for indoor and outdoor live sound, stage sound systems, supporting wedding and event sound systems. The Yamaha TF1 mixer integrates 17 input channels (including 16 channels and 1 master), further expanding up to 40 input channels by adding the optional Tio1608-DI/O rack. This product can be used for live recording, providing 34 x 34 channel recording and playback via USB 2.0 using your computer and preferred DAW software.
The design of the Digital TF5 Mixer prioritizes frequent movement and change of installation positions, but still ensures the most perfect sound quality. The TouchFlow interface is optimized for touch-screen control, which makes it easier than ever before for sound engineers to get into the field of sound when it comes to "mixing." . D-PRE preamp circuitry for quality that will please most professional ears.
The product is a great choice for luxury karaoke systems and is also a device chosen by many artists, DJs, music players, and musicians to serve large-scale theatrical performances. TF5 has made a strong impression on industry circles as well as ordinary audiences with its attractive appearance, contributing to making the music playing space more unique and satisfying in both audio and visual aspects.
Inheriting the functions and performance of the previous Mixer series CL, the QL series has natural sound quality, supported by high-end processors, and the operating mechanism can meet many different working environments. . With comprehensive mixing, processing and connectivity capabilities for large and small concerts, conferences, presentations, and more. Take digital live mixers to a new level in sound quality, functionality, and functionality. The operating mechanism but still retains the traditional values ​​that make up the standard of Yamaha digital mixers.
QL1 is a popular and chosen product for use in live sound performances, conferences, performances, ... because of its attractive price but still ensures the purest and most natural sound quality. This is a Mixer in the lower segment of Yamaha's CL series, it uses Dan Dugan Sound Design's automatic microphone mixing technology. In addition, it can handle 16 channels at the same time,... The QL1 digital mixer has an automatic function, supports Dante network and of course can be controlled remotely with a laptop or tablet.
The Digital Mixer QL5 is the result of perfecting in terms of sound quality as well as operating mechanism, but still retains the value of previous digital Mixer Mixers . The machine has all 32 input ports, 16 output ports, integrated 64 mono channels and 8 stereo channels. The design feature of the QL5 is a large touch screen, parameter adjustment area on the right, a stainless steel tablet stand on the left with a system of knobs, adjustments and The key press should be in the process of working, the operation is very fast, convenient and simple.
>>>>> Learn more: Top 7 Midas Mixers Most Interested In The Last 3 Years
The CL series is carefully selected in every detail and technique, resulting in extremely realistic sound quality and users can freely express their creativity when mixing. The Portico 5033/5043 compressor and EQ signal processor design combines rich and quality Yamaha VCM and Rupert Neve engineering. So when it comes to CL, people often talk about the top standards in live sound technology.
The Yamaha CL1 Mixer is a very popular device for professional recording studios. The design includes 48 mono channels, 8 stereo channels and supports 8 Mic preamps connected by XLR jack. It is also equipped with a Dante sound card for better sound control. When using the CL mixer, users are free to work creatively without any hindrance.
The CL5 mixers are extremely outstanding and "genuine" because they have up to 72 Mono channels, 8 Stereo channels, up to 8 XLR standard outputs, 24 output mix channels, 8 matrix channels and up to 34 mono faders. You also get a wide range of signals such as Echo, Delay, Reverb, and 31-band EQ, allowing you to unleash your creativity.
AG is the lowest generation Mixer of the Yamaha Analog Mixer brand, but not so that AG is not appreciated in the audio world. Below we will specifically introduce to you the 2 most popular product codes of the AG series:
AG03 là dòng sản phẩm sở hữu nhiều ưu thế vượt trội như: Bộ trộn 3 kênh đa năng với giao diện âm thanh USB. Được trang bị cổng USB với hỗ trợ DSP, độ phân giải âm thanh cao 24Bit/192kHz, tặng kèm phiên bản Cubase Al, chức năng Loopback cao cấp và được trang bị khung gầm kim loại chắc chắn. Bàn Mixer AG03 cung cấp cho người dùng âm thanh có độ phân giải cực cao và giao diện âm thanh USB được thiết kế để nâng cao trải nghiệm sáng tạo âm thanh cho webcast / podcast, game thủ, nhạc sĩ di động hay các nhà sản xuất âm nhạc.
After the success of the AG03 mixer, Yamaha continued to launch the AG06 model with 6 input lines. The machine uses AG DSP controller software to help you adjust each effect to best suit your voice. The Yamaha AG06 can handle multiple inputs and tracks directly at the same time, easily streaming over the Internet with repeater functionality.
MG is the 3rd generation Yamaha Mixer , in addition to continuing to inherit the great designs from previous generations, MG also adds new techniques to meet more diverse customer needs. MG is designed to be very solid, flexible, intuitive interface, easy to use and diverse models from 6 to 20 channels. The MG series can be suitable for many different applications such as cafe installations, studios, live music, etc. Here are some popular Yamaha MG Mixer product codes:
MG12XU is popular for its simple but beautiful and sophisticated design, especially it is also very easy to use and is quite light in weight, so it is suitable for those who often have to move to many different events. The Yamaha MG12XU mixer includes 12 input ports, 3 stereo lines, and 4 mono lines, so it allows connecting multiple audio devices to work at the same time. The quality of the sound results is class-leading with strong bass, high treble but not jarring, creating a pleasant feeling for music listeners. In addition, the MG12XU Series Mixer has an additional USB 2.0 port to make it easier to connect to external memory.
MG20XU is the most advanced product in the MG series, loved and appreciated by many audio players. This is the model with the most lines in the MG series with 20 channels (Specifically: 12 mic/line mono and 4 mic/line mono/stereo lines. The design features of the MG20XU are suitable for use in demanding audio systems. requires processing multiple input signal sources at the same time such as a performance hall with many musicians, singers, musical instruments or outdoor live shows,... Mixer Yamaha MG20XUEquipped with advanced audio filters that eliminate noise, howling, and background noise to produce natural, realistic, and unsurpassed audio results. In addition, the machine is also integrated with a USB port, so it can be easily connected to other smart devices such as computers, iPads, iphones, ... more convenient in control.
In addition to the two product lines above (MG20XU and MG12XU), the MG series also has many other products such as: MG16XU, MG12XUK, MG10XU, MG10XUF, MG06X. Or click here to see more details of many other Mixer products!
Marking the milestone of more than 40 years since the first Analog Mixer was born, the PM200 (1972) and the 30th anniversary of the first Digital Mixer, the DMP7 (1987), the Yamaha brand has launched a compact professional Mixer line. It's the MGP series of mixers. Engineered with Inverted Darlington circuitry, Yamaha's new D-PRE mic preamps deliver smooth and full-bodied sound that sets the Yamaha MGP mixer apart from others in its class. In particular, we can achieve true analog sound quality with the integrated design of the exclusive X-pressive EQ processor. The MGP series is considered the result of a balance of Yamaha's technical achievements in the field of professional audio. Here are some popular Yamaha MGP Mixer product codes:
The MGP16X impresses with its eye-catching design, including a total of 16 input channels with 8 mono and 4 stereo inputs, dual effects processors, ultra-professional 1-knob compression with LEDs. , stereo hybrid channels and optional audio playback/controls from Apple iPad and iPhone. The Yamaha MGP16X mixer is trusted by many customers because of its design with integrated effects and DSP processing. Using a steel frame coated with an impact-resistant powder, helps increase product durability. Another plus point for this product line is that it is easy to pair with any amplifier with suitable parameters, making it more convenient to choose equipment for your sound system.
MGP32X is a high-end product of MGP series with 32 channels including 24 mono channels and 4 stereo channels, with common connection standards such as professional TRS, XLR, RCA. The Yamaha MGP32X mixer has up to 6 Aux ports and a very rich EQ library. The number of preset profiles is also extremely diverse, you just need to feel free to refer to or add effects if you want. The machine also has a convenient USB port for connecting to PC, laptop, iPad, iphone, ... easily. The MGP32X provides X-pressive pressure balance, while the intelligent 1-knob compressor puts you in control of machine operation with ease. In addition, with Ducker Priority Ducker, Leveler and Stereo Image functions, the Stereo Hybrid channel brings more dynamic sound to this analog mixer in the digital age.
See more information about some other product codes of the MGP series such as MGP24X, MGP12X.
Above are the most famous and popular Yamaha brand mixer product lines on the market today. For more advice on suitable products, please contact hotline 0985.999.345. Thank you!
430 views
Gửi đánh giá của bạn cho sản phẩm này!
Hiện chưa có đánh giá nào về sản phẩm này!
0985.999.345